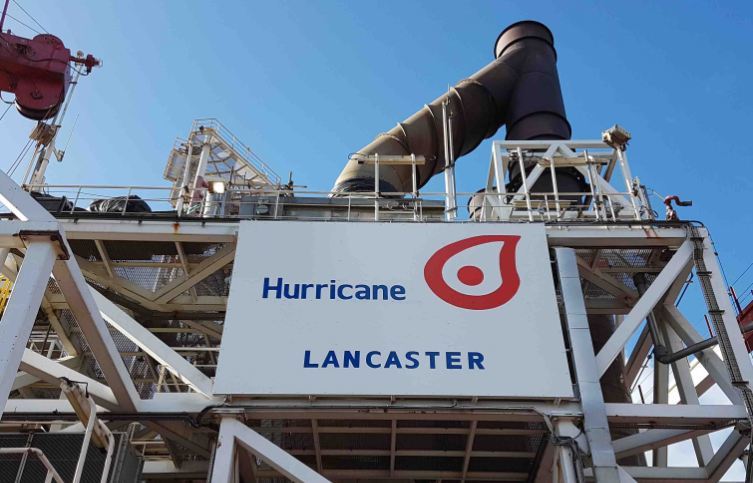 Bosses at Hurricane Energy have conceded that the troubled UK oil firm is likely to be wound down within the next few years.
Hurricane has agreed a proposed financial restructuring plan with a majority of bondholders, who would take control of the London-listed firm.
But the plan appears to offer little more than a stay of execution.
Even if it goes through, Hurricane's board does not expect the firm's only producing field, Lancaster, to receive further investment.
Production from Lancaster would stop in February 2024, with Hurricane's operations wound down by year-end.
Analysts said the end was in sight for Hurricane, which was set up to develop fractured basement reservoirs west of Shetland.
These formations are more complex and unpredictable than the sandstone reservoirs which have provided much of the world's oil.
Hurricane appeared to be on the right path when it started up the early production system (EPS) on Lancaster in mid-2019.
The EPS was intended to help Hurricane gain a better understanding of the reservoir's behaviour and help plan future development activity.
But the field has underperformed, producing more water than expected and losing the use of one of its two wells.
Longstanding boss Robert Trice left last year and a review of the firm's west of Shetland portfolio was set in motion.
It resulted in huge downgrades to Hurricane's resource base, once thought to contain more than 2 billion barrels.
In September, Hurricane said the EPS would only produce 16 million barrels of oil, of which 9.4m remained, down from initial forecasts of 37.3m.
A new report published last month showed Lancaster had reserves of just 7.1m barrels at year-end 2020, while the Halifax discovery was completely written off.
This was a dramatic climbdown for Hurricane, which claimed in 2017 that Lancaster and Halifax were a single oil accumulation — and the "largest undeveloped discovery" offshore UK.
In recent months, the firm's new management team, headed by chief executive Antony Maris, has been weighing up further activity on Lancaster.
But the firm is hamstrung by an obligation to repay £165 million ($230m) of convertible bonds in July 2022.
Hurricane has now entered into a "lock-up" agreement with a group of creditors who hold 69% of the bonds by value.
They will waive £36m of the outstanding amount and extend the maturity date for the outstanding balance to December 2024.
In exchange, bondholders will take ownership of 95% of Hurricane shares.
The plan requires the support of 75% of bondholders, who will vote at a meeting convened by the High Court in London.
The convening hearing of the court will be held virtually on May 21 2021.
Mr Maris acknowledged that the proposals entailed "significant dilution" for existing shareholders.
Hurricane's shares currently sit just above 1p, compared to 58p around the time of Lancaster first oil.
The company set out three scenarios which could play out under its revised business strategy.
One of those involves drilling a sidetrack on one of Lancaster's two wells followed by a water injection well, at a combined cost of £130m.
This would keep Lancaster producing until May 2025, with Hurricane winding down the following year.
But Hurricane warned that the most likely scenario is that "no further investment activity is sanctioned in the near term", which would mean Lancaster reaching its economic limit early in 2024.
The company would end its operations in December 2024.
Ashley Kelty, senior oil and gas research analyst at Panmure Gordon, argued that a combined sidetrack and injector well development scenario should be the "only route" for Hurricane.
This would be the only way that sufficient cash could be generated to repay the outstanding debt at the end of 2024, Mr Kelty said.
He added: "Overall, I would agree that the end is in sight, and not in a good sense."
Recommended for you

Hurricane Energy CEO banked £415k in 2021