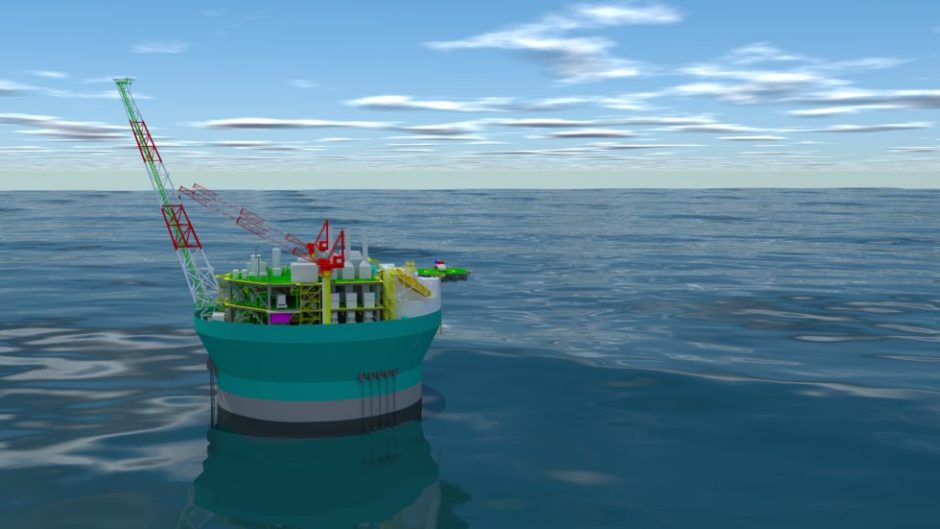 Sembcorp Marine has said it is "back on track" with work on the Cambo FPSO for Siccar Point Energy.
Cambo, an 800million barrel field west of Shetland, had its sanction date pushed back last year due to Covid-19.
However the project is due to finally get the green light in coming months.
Sembcorp Marine, of Singapore, was awarded the Front End Engineering Design (FEED) contract back in 2019 by Siccar Point for the Cambo field FPSO.
Its subsidiary, Sevan SSP of Norway, has been working on the cylindrical FPSO design.
Sevan's business development manager Frank Hopen said: "We did not have to pause the engineering as a direct consequence of the pandemic, but the sanctioning process was slowed downed/paused.
"We are now back on track, and planning for a Final Investment Decision (FID) this year."
The circular hull removes the need for a costly anchoring system, making it cheaper than floating barge alternatives, and is designed to withstand the harsh conditions in the West of Shetland, Sevan SSP said.
Cambo lies in the Corona Ridge region, in water depth of 1,100 metres.
Last year Siccar Point and partner Shell decided that the "unprecedented worldwide macroeconomic dislocation" meant Cambo FID had to be delayed until a degree of "normality" returned to the market.
However, Siccar Point CEO Jonathan Roger also said that the time that "Cambo remains an extremely attractive development with compelling economics".
The project is due for sanction in the second half of this year.
Cambo, about 78 miles north-west of Shetland, was discovered in 2002 and subsequently had four appraisal wells drilled up to 2012.
A final successful appraisal well was drilled and flow tested by Siccar Point in summer 2018.
Shell acquired a 30% working interest stake in the field in 2018.
Last week Shell also submitted the environmental assessment for the Jackdaw development in the central North Sea, a precursor to FID expected later this year.