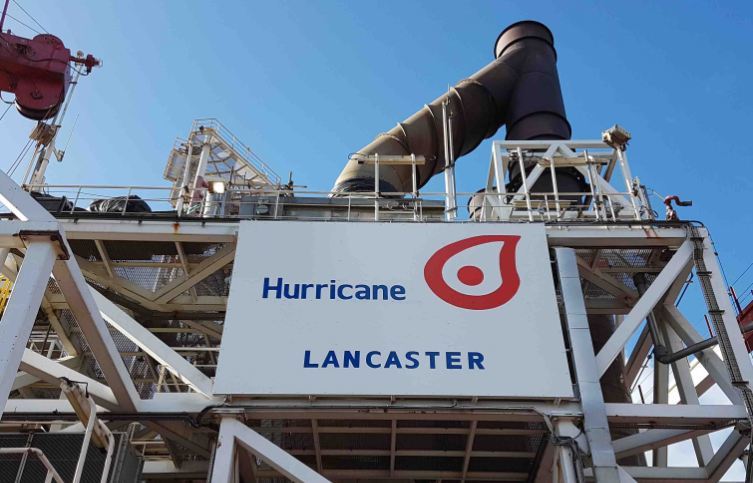 Hurricane Energy has sank to losses of £440million, underscoring the troubles of the west of Shetland operator.
Chief executive Antony Maris said the events of the last 12 months, including a major writedown in reserves, have caused "upheaval and frustration" for the firm's employees and shareholders.
The losses for 2020 were in large part due to an impairment of £400million on the flagship Lancaster field
The field, once thought to be the keystone to a 2.6billion-barrel portfolio, was downgraded to having just 7.1m barrels of proven plus probable reserves through a new competent person's report in April.
Last month Hurricane Energy outlined a proposed financial restructuring plan, but bosses said the most likely outcome is that the firm would be wound down in 2024 once Lancaster stops producing.
The firm said that it has had indicative support that 75% of bondholders will approve the plan, which is voted on next month, so restructuring is "expected to complete in June 2021".
Hurricane had net free cash of £78.5m by December 31, 2020, and net debt of £83.5m.
The firm has already stated that it will not be able to repay its £162m convertible bond debt when it matures in 2022, bringing the need for the restructure.
The losses compare to profits of £41.3m in 2019, with revenues of £127m, down slightly on 2019's £120m.
Announcing the 2020 results, Mr Maris said: "This has been a profoundly difficult period for Hurricane and its stakeholders. The understanding of the West of Shetland fractured basement play has changed significantly. As a result, the potential of the Lancaster field is much smaller than originally thought and cannot support the level of debt in the Company which was sized for a much larger Reserves and Contingent Resources base.
"Against this extremely challenging backdrop, the Company has explored all potential options to resolve the Company's financial situation, with the proposed financial restructuring ultimately being deemed the best possible outcome. We understand the impact this will have on our shareholders and the strong feelings that have been expressed as a result, but this was a necessary move in order to secure the Company's future.
"If the proposed restructuring is approved and implemented, we will focus our efforts on maximising Lancaster cash flows to pay down debt, as well as making the case for further development of our West of Shetland asset base"
Hurricane once again highlighted that the cost of improving production levels at Lancaster, which was brought down to just one producing well last summer due to constraint issues, would exceed its net cash levels.
The most likely scenario going forward, it said, was that there would be no further investment, with operations winding down when production becomes uneconomic.