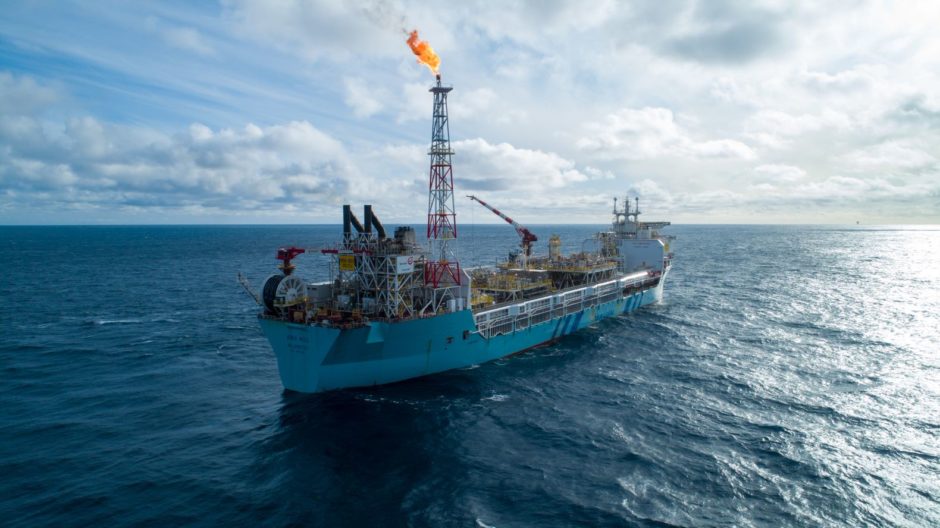 Bosses at Hurricane Energy could start winding down the business as early as next year unless they can hammer out a revised vessel deal for the Lancaster field.
The London-listed firm announced this morning that it wouldn't exercise the option to extend the charter of the Aoka Mizu FPSO from June 2022 to 2025.
Hurricane said the extension, in its current form, could entail "significant financial obligations" and was "not in the best interests of the company and its stakeholders".
As of today, and independent of the decision not to extend, payments increase to $75,000 per day, from $25,000.
If Hurricane did exercise the option, the early termination fee would increase to $56 million from $18.8m.
The company is in talks with vessel owner Bluewater Energy Services over a revised deal for a shorter period than three years.
Hurricane believes there is a "reasonable prospect" of agreeing an extension on "acceptable terms".
However, bosses warned there was "no guarantee" of a positive outcome.
If a deal can't be struck, Hurricane may need to pursue a "controlled wind-down of its business and cease operations at the Lancaster field" when the current charter expires next year.
At that point, the Lancaster field would be decommissioned.
Ashley Kelty, senior oil and gas research analyst at Panmure Gordon, said the update could be an attempt to "hold bondholders' feet to the fire" — forcing them to agree to fund new wells on Lancaster.
Hurricane's days have been numbered since it started making deep cuts to the resource estimates on its west of Shetland oil portfolio last year.
The company was set up to develop fractured basement reservoirs, which are more complex and unpredictable than the sandstone reservoirs that have provided much of the world's oil.
Hurricane achieved first oil from the Lancaster field, its only producing asset, in 2019.
Following a management overhaul last year, it said the field would only produce 16 million barrels of oil, of which 9.4m remained, down from initial forecasts of 37.3m.
The company had been exploring options to drill more wells on Lancaster to boost production, but is hamstrung by an obligation to repay £165 million ($230m) of convertible bonds in July 2022.
In April, bosses agreed a proposed financial restructuring plan with a majority of bondholders, who would take control of the London-listed firm, subject to voting.
Even if it goes through, Hurricane's board does not expect Lancaster to receive further investment.
In this scenario, production from the field would stop in February 2024, with Hurricane's operations wound down by year-end.
In the background, activist investor Crystal Amber is moving to oust Hurricane's five non-executive directors.
Mr Kelty said: "I would imagine that some compromise will be reached whereby Bluewater will let Hurricane keep the FPSO in situ for longer.
"It's not as if Bluewater will have many options to deploy the vessel elsewhere, given the dearth of new projects in the sector. What that deal would look like is anyone's guess.
"It does also ramp up pressure on bondholders to agree to funding new wells."
Winding down the company early would affect the level of return for bondholders, he explained, adding: "It looks like another twitch in the death throes of Hurricane."
Recommended for you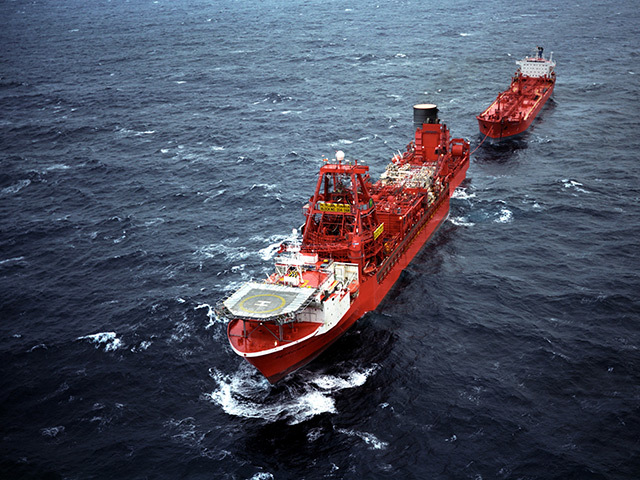 The FPSO is away, but will the BP Foinaven field be redeveloped?