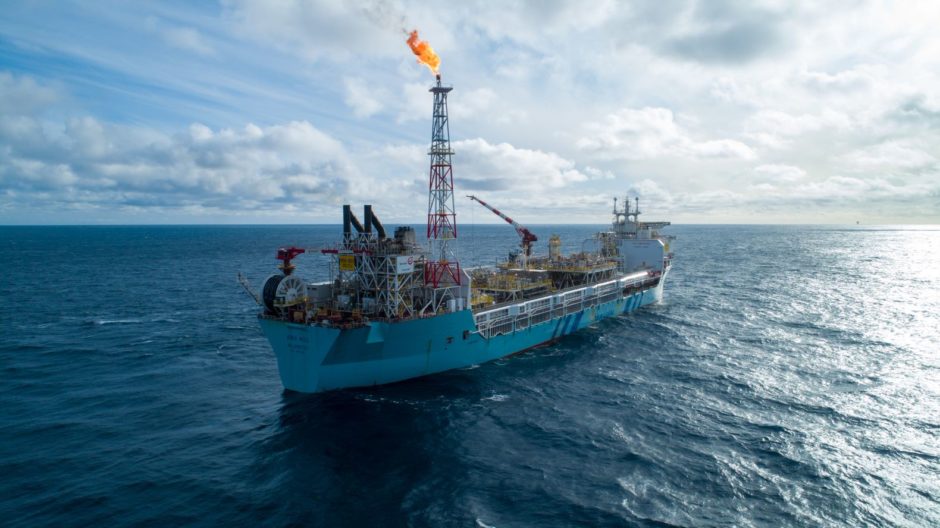 Hurricane Energy is holding out hope that a crucial deal will be reached on the Lancaster field production vessel, despite owners Bluewater marketing it for redeployment.
Last week bosses said Hurricane could start winding down as early as next year if a new agreement is not made for the Aoka Mizu FPSO, and it is understood that talks with Bluewater are ongoing.
However, Jesse van de Korput, vice president of floating production at Bluewater Energy Services, confirmed this week that no such deal has been reached with Hurricane.
Mr van de Korput also posted on social media an advertisement for the Aoka Mizu, stating "this outstanding FPSO will become available for redeployment".
Hurricane Energy gave no comment, though it is understood the firm remains hopeful of reaching an agreement on the vessel, despite Bluewater's advertisement.
The current charter ends in June 2022, with an extension option running through to 2025 at Lancaster, Hurricane's only producing asset.
The beleaguered west of Shetland operator, which expects to cease production in 2024, even if its restructuring plan is approved, has turned down the extension option and is seeking a revised deal for a shorter period than three years to avoid its early termination fee rising from $18m to $56m.
Last week the firm said there was "no guarantee" of a positive outcome, but analyst Ashley Kelty of Panmure Gordon suggested that Bluewater may not have many other options for redeployment in the near-term.
Aoka Mizu was first constructed in Japan between 1999, was stationed at the Ettrick and Blackbird fields for Nexen in the North Sea between 2009 and 2016.
Following cessation of production, the FPSO was laid up in Gdansk and moved to Dubai the following year for a refit ahead of being taken to its current station west of Shetland.
First production of the Lancaster field kicked off in 2019 as part of an exciting new fractured basement play for the UK.
However, Hurricane Energy's days have been numbered since announcing a major downgrade in its resource base last year, once thought to hold more than two billion barrels.
Lancaster is now expected to produce just 16million barrels of oil in total.
Founder and former CEO Robert Trice, who led the firm to first oil, stood down three months prior to the revision.
Hurricane Energy fell to losses of £440million in 2020, largely due to write-downs on the value of its assets as a result of the downgrade.
In April, the company agreed a proposed restructuring with a majority of bondholders who would take control of the London-listed firm.
However this stay of execution would still mean production ceasing in February 2024, with the company's operations winding down the same year.
Bondholders and shareholders will vote on the plan later this week.
This morning, Hurricane said production from the sole producing well on Lancaster was shut in due to a technical glitch.
It said the electrical submersible pump in the P6 well "tripped" two days ago.
The well is currently on natural flow while the cause of the trip is investigated.
Hurricane will test the system ahead of an attempt to restart it.
Recommended for you

Hurricane to carry out planned shutdown of Lancaster following latest cargo lift