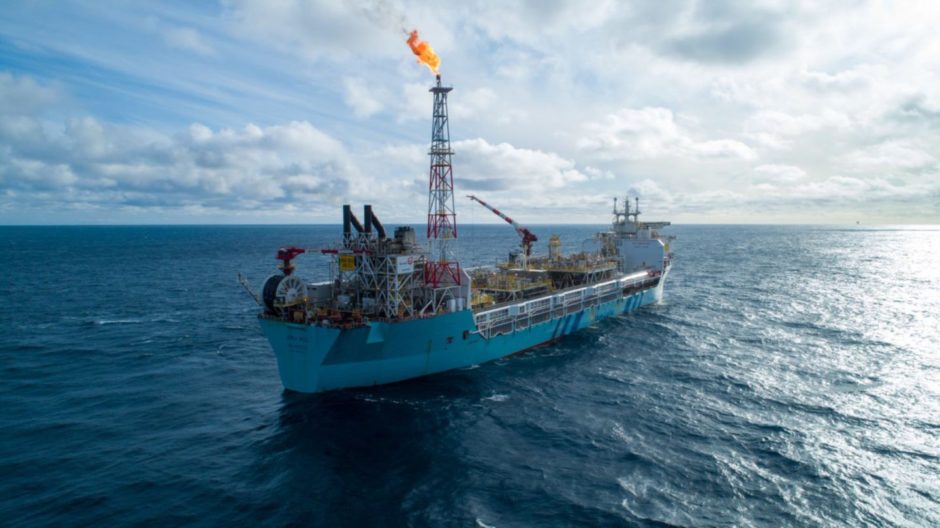 Hurricane Energy (LON: HUR) shares have dropped by 25% after announcing it expects to reach the production "bubble point" at its flagship Lancaster field as early as the first quarter of next year.
The firm said it is assessing the impact, but reaching that stage "could result in production being reduced or ceased altogether".
The bubble point refers to reservoir pressure declining to the point at which gas is liberated from oil.
Producing below this point may require gas to be flared, which Hurricane Energy is currently awaiting consent from the Oil and Gas Authority (OGA) to do.
The West of Shetland operator warned in May that this declining reservoir pressure could impact production at the flagship Lancaster field.
Earlier this week Hurricane Energy said: "Whilst this has been factored into the guidance for the Period, there will remain a degree of uncertainty regarding the full impact of this, along with the risk that gas liberated from the reservoir could be produced which could result in production either being reduced or ceased altogether."
Shares are down 25% from yesterday (8am) to 3.53pence at the London-listed firm
Production from the Aoka Mizu FPSO is expected to be 8,500 – 10,000 bopd from October 1 to March 31 2022, the firm said, reflecting 96% production uptime from the Lancaster P6 well.
However the guidance is slightly lower than the average for the year (8,500-10,500bopd) due to natural decline.
Antony Maris, chief executive of Hurricane, said: "The Company has benefited from higher than expected oil prices and excellent performance to date of the FPSO.
"As a result of the combined efforts of the Hurricane and Bluewater teams, we anticipate being towards the upper end of our production guidance for 2021 and this is also reflected in our guidance for the next six months to 31 March 2022."
Earlier this month Hurricane Energy produced its 10 millionth barrel from Lancaster.
The project started up in May 2019, but under-performance of the field, along with a huge downgrade in resources, has been the source of Hurricane Energy's woes.
The early production system at Lancaster, currently in place, is only expected to produce a total of 16 million barrels, down from 37.3m.
Meanwhile the total resource estimate from Lancaster and the adjacent Lincoln field was downgraded to 100m barrels.
Hurricane Energy's board failed in its proposed restructuring plan earlier this year.
Recommended for you

Convoluted but fair? Analysts weigh up Prax's bid for Hurricane