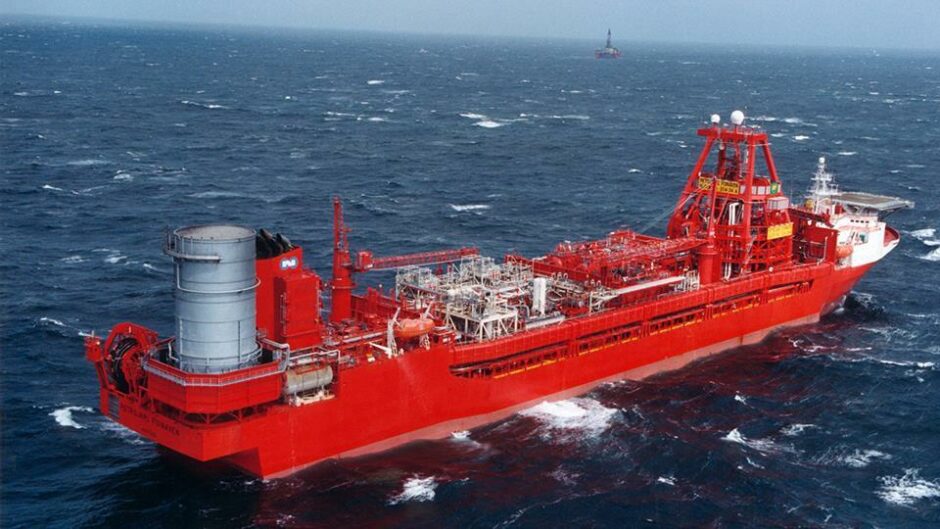 BP is seeking to sell its beleaguered Foinaven field in the west of Shetland, according to a news report.
Industry sources told the news agency Reuters that BP wants to sell its holding in Foinaven, with hopes that the renewed focus on domestic production in the UK will attract buyers.
The UK Government has been seeking ways to increase reliance on domestic supply in the wake of Russia's invasion of Ukraine.
BP took a decision last year to remove the Petrojarl Foinaven FPSO following a flurry of HSE issues at the production vessel, though it remains on-station at present.
In February 2021, the UK Health and Safety Executive said it had identified cracks in the ship's hull.
Removal of the vessel aside, it's estimated the field could still hold reserves of around 200 million barrels of oil, Reuters said citing unnamed sources.
BP declined to comment.
The oil giant holds 100% in Foinaven after agreeing to acquire the 28% share held by Viaro Energy in December.
Although oil majors have been retreating from the North Sea, west of Shetland remains a prolific area for BP, which has the giant Clair field in the area.
It's unclear how much money BP could get for Foinaven, Reuters said, given negotiations around decommissioning.
BP said previously that the FPSO would be taken off station in 2022 and handed back to its owner Teekay.
Foinaven was the first field west of Shetland to begin production, in 1997, and the FPSO is now reaching the end of its 25-year design life.
Recommended for you

OPRED green lights decommissioning plans for Foinaven FPSO