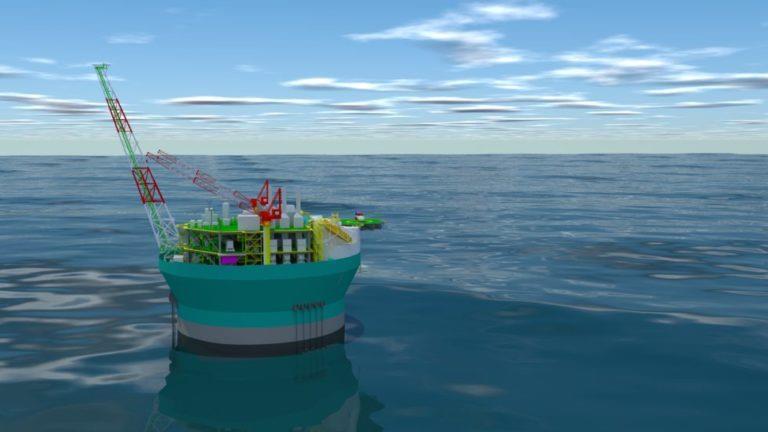 Securing an extension to the Cambo licenses affords Siccar Point Energy time to find the right partner to progress the project.
And with oil currently trading at well over $100 a barrel, there could be a "high level of interest" in the scheme, Alyson Harding, technical manager at Westwood Global Energy Group, has predicted.
It was confirmed on Wednesday that industry regulator the North Sea Transition Authority (NSTA) had awarded an extension to the licences for Siccar Point project, ahead of them expiring today.
Rising from the ashes
Having looked all but dead after Shell (LON: SHEL) opted to pull out of the scheme in December, a resurgence in the oil price and a drive for energy security has given Cambo a new lease of life.
The supermajor recently revealed it was "mapping out next steps" on the field, and that the extension would give it more time to decide what to do.
Shell holds a 30% stake in Cambo, which has been at the centre of a debate between industry and climate campaigners for much of the last year.
In line with forecasts
Analysts previously predicted that an extension to the licenses was the most likely event, and Ms Harding says yesterday's news wasn't a surprise.
She said: "The NSTA will know that this project has been progressed to the final investment decision stage. If it had not been given an extension, it could be years before another company could pick up the project and take it forward.
"Even if a licencing round is announced this year, as has been suggested by the government, awards would not be until late in the year or early 2023, and any company that picks up the acreage may have to 'start again' with the development project. Westminster is also acutely aware of the security of supply issue that has come to a head since the Ukraine war started and the need for indigenous hydrocarbons.
"This will be good news for Siccar Point. It will give them the time needed to either progress the development with Shell, if Shell is willing to do this, or to farm out the asset to another company willing to invest in the development. With the current high oil prices, there may be a high level of interest from oil and gas companies or private equity investors."
A change of sentiment
While the UK's hosting of the COP26 climate conference last year undoubtedly amplified negative sentiment towards the North Sea, recent events have, to some extent, reversed that.
Efforts to reduce imports of Russian gas and oil following the country's invasion of Ukraine has shone a light on domestic supply.
Moreover sharp commodity price increases have contributed significantly to inflation and higher energy bills.
Ashley Kelty, an oil and gas analyst at investment bank Panmure Gordon, believes that "given the seismic change in the energy landscape since COP26", Shell could well revaluate its decision to exit Cambo.
He said: "It does make sense that the UK Government would want this to be developed as we seek to reduce reliance on Russian crude. As an aside, it is worth noting that the gradual phasing out of that over the course of 2022 is designed to avoid diesel shortages – 30% of UK diesel supply comes from Russia – and the gradual timing allows for alternative supplies to be found and avoid forecourt shortages and public panic."
Director at Gneiss Energy, Craig Stevens agrees that the current "geopolitical tensions" has propelled energy security concerns to the "forefront".
As such it is "not surprising" that Siccar Point has been given more time to decide how it wishes to progress with Cambo.
He said: "Even the most ambitious forecasts for energy transition foresee a need for hydrocarbons into the 2030s and beyond – it is clear that Cambo could provide a significant element of this but it needs to be done sustainably and with a clear transition plan in mind, not just for Cambo but for the basin as a whole."
Recommended for you

Who won offers in the UK CCS licensing round? What we know so far