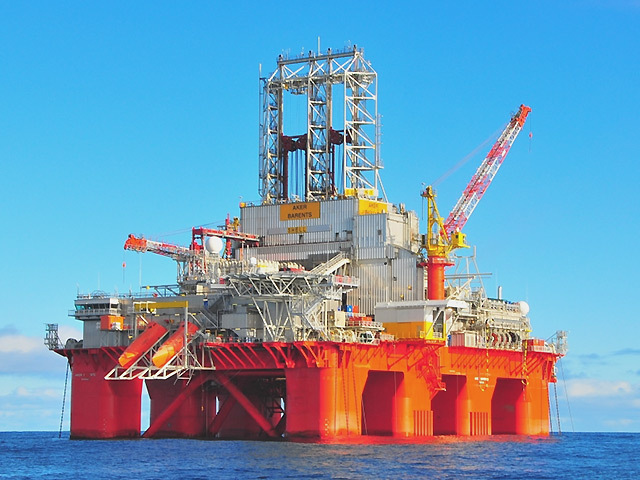 French supermajor TotalEnergies (LON: TTE) has begun drilling a hotly anticipated exploration well West of Shetland.
Project partner Kistos Energy (LON: KIST) confirmed on Wednesday that the Benriach prospect has been spudded by the Transocean Barents.
Analysts have previously dubbed the play a "well to watch", with optimism it could "open up follow-on prospects" in the Laggan-Tormore region.
Drilling at Benriach, estimated to hold mid-case resources of 638 billion cubic feet of gas, is expected to complete between July and September
The dry hole post-tax cost net to Kistos is forecast to be around £2.5 million – the company owns 25% of the prospect.
That figure is the result of the firm's tax paying position and the enhanced investment allowances from the government's energy profits levy.
Andrew Austin, Kistos' executive chairman, said: "We are excited that the Benriach well is underway. It is an important milestone for the Company with the potential to add significant reserves. I look forward to updating stakeholders with the results of the well in due course."
In a trading notice, the company, former RockRose Energy CEO Mr Austin's latest venture, also gave an update on its activities in the Netherlands.
After arriving on location at the Q10-A gas field, in which Kistos holds 60%, in November 2022, the Valaris 123 rig recently departed after safely completing its work programme.
The results of the campaign were mixed, the result of mechanical issues arising from utilising the existing well stock, rather than reservoir performance issues.
Kistos is undertaking a detailed evaluation of the results and future production enhancement options.
Future work programmes are being considered and could include the drilling of further Zechstein clastics wells in 2024, in combination with development drilling at the Orion oil field. E
ngineering design work has now been completed to enable the installation of two more risers on the platform, which would allow it to host additional wells.
The Orion field continues to progress through the Concept Select Phase, which Kistos is undertaking with the assistance of Rockflow Resources.
Mr Austin said: "I would like to congratulate our team in the Netherlands on the safe completion under difficult weather conditions of the operational work programme. The process of fully evaluating the results of the campaign is ongoing, and will inform the planning of future work programmes, including the potential operational synergies with the Orion oil field development."
Recommended for you

Orcadian: Ping's Pilot play points to 'area plan potential'