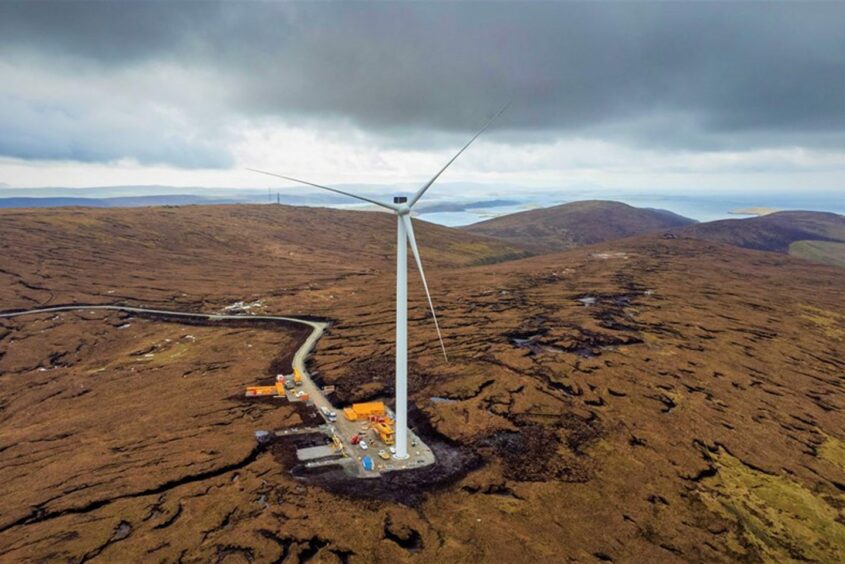 The West of Shetland Electrification Project programme manager, Daniel Sprich, discussed plans to source power for three major developments from onshore at an NSTA seminar.
Mr Sprich told attendees that West of Shetland Electrification (WoSE) is looking for opportunities for power from private developers "via onshore wind farms."
The WoSE programme manager said: "There's a considerable scope for managing CO2 emission reduction.
"It will also secure supplies of local energy, we believe we will actually offer some grid stability."
He explained: "In the Shetland mainland, the interconnector is 600 megawatts.
"I think the future of supply of wind in the Shetlands is in the gigawatts, there's a massive bottleneck and from a WoSE perspective we are a stable demand and we can offer some stability into the into the grid, and then from a value stream, it can be very integrated."
In December Rosebank operator, Equinor, signed a Memorandum of Understanding (MoU) with BP and Ithaca Energy to explore electrification options for their West of Shetland oil and gas projects.
Previously, there have been rumours that Rosebank, one of the three projects discussed, has looked into sourcing power for electrification from the Viking onshore wind farm on Shetland.
Mr Sprich and an Equinor spokesman both denied this, saying that what was presented at Offshore Europe was a plan and no individual wind developers had been approached.
Earlier this year Green Party MP Caroline Lucas claimed the electrification of the proposed Rosebank oil field from the Viking windfarm would harm energy security.
During a Westminster debate Ms Lucas claimed that if the controversial oil field is electrified by SSE's Viking onshore windfarm the decision would "actively reduce the UK's energy security".
Viking is a 103-turbine windfarm, capable of producing enough energy to power the equivalent of almost half a million homes, including every home in Shetland.
An interconnector, to export power to the mainland, is planned.
On Shetland itself, National Records of Scotland show there were 23,000 people as of June 30, 2021.
In 2021 Energy Voice reported that the Kergord HVDC converter station, being built by Scottish and Southern Electricity Networks (SSEN), on Shetland in tandem with SSE Renewables' Viking, "could one day" provide power to oil and gas fields.
However, when the rumours were circulated Equinor said "no decisions have been taken yet" with regard to electrification options.
Recommended for you

The Fateful Eight: Can the North Sea reach its 2030 electrification target?