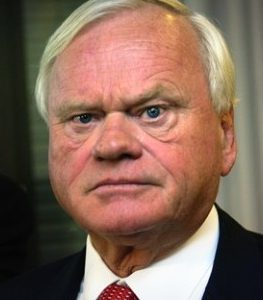 The Oslo Stock Exchange will admit the shares of a new offshore drilling contractor set up by billionaire John Fredriksen.
The Oslo exchange said the listing would take place no later than December 8, 2017.
Northern Drilling currently owns one semi-submersible rig and has an option to acquire another.
The firm was incorporated in March 2017.
Mr Fredriksen, a Norway-born citizen of Cyprus, also has major interests in vessel contractor Seadrill, which recently filed for chapter 11 bankruptcy.
Recommended for you

Seadrill to 'clean up' drilling fleet with plans to offload surplus rigs