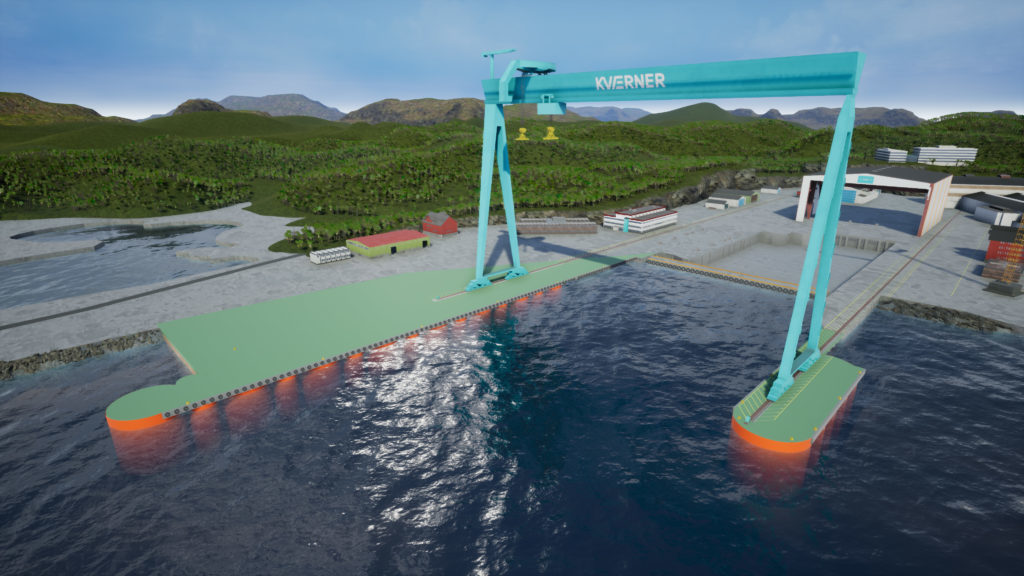 Norwegian firm Kvaerner has announced plans to invest 370 NOK (£33.8million) in a major extension to its quay site in Stord.
The investment, which is subject to approval by the board, is aimed at making the facility better equipped to meet increased demand for floating installations as more projects are expected in deep waters.
The site's quayside will be increased by 266 metres and its contstruction area by 17,000 square metres.
It comes following the announcement that Kvaerner has been awarded the contract for construction of the Johan Castberg FPSO, which will be the first project to utilise the quay.
The water depth at the site will be 16 metres which Kvaerner says will be sufficient for the majority of offshore floating installations.
Additionally, the lane crane will be extended by 100 metres, allowing increased coverage from the 1,050 tonne gantry crane "Storen".
President & CEO Jan Arve Haugan, said: ""The objective for this upgrade will be to make the facility more flexible. We invest now to strengthen our competitiveness, and this extension will position Kvaerner for deliveries of new solutions to both oil and gas projects and other market segments.
"A flexible facility is crucial, with large capacity that supports flawless project execution and on-time delivery. An extended quay provides greater opportunities for both crane lifts and outfitting.
"It will not only improve our productivity for assembly and completion of projects such as Johan Castberg, but also for future projects where integration or upgrading of floating platforms can be performed more efficiently at a deep sea quay."
Once approved, detailed planning for the site will begin immediately, with construction set to start in March.
The facility is set for completion in the first half of 2020.
Recommended for you

Workers on Equinor's Johan Castberg FPSO evacuated after fire