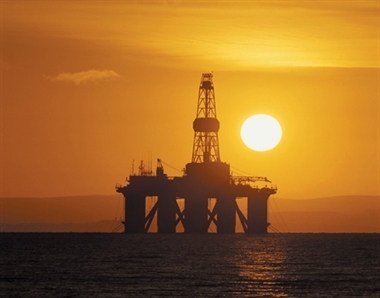 Norway-focussed exploration firm Faroe Petroleum posted an increase in revenue in its 2017 results.
The company announced revenues of £152.9million, up from £94.7million in 2016.
Production averaged around 14,349 barrels of oil equivalent per day (boepd), down from 17,395 in 2016, reflecting suspended production from the Njord and Hyme fields in 2017, as well as natural decline from other fields.
Faroe expects production to average around 12,000-15,000 boepd in 2018, with operating expenditure to be in the range of $23-27 per barrel.
The firm claims reserves of 114.1 million as of the first of January – a 40% years increase, however that is before adjusting for the disposal of a 17.5% stake in the Fenja field.
Chief Executive Graham Stewart said: ""I am pleased to announce our full year results for 2017 which was another significant period for the Company and one in which Faroe continued its evolution into a full cycle E&P business. We had further appraisal drilling success on our largest ever oil discovery, Brasse, in Norway which contributed to record growth in 2P reserves to 98 mmboe (after our sale of part of Fenja in 2018), with further 2C contingent resources of 79 mmboe. We trebled our development capital investment year on year to approximately £100 million, and are on track to deliver our organic production growth target of over 35,000 boepd in the medium term from existing projects, representing growth of around 2.5 times 2017 production.
"Financially, the year was also strong for Faroe, generating EBITDAX of £82.2 million from ongoing operations and completing our debut bond issue in November 2017 to raise $100 million on good terms. In February 2018, as part of our ongoing management of the portfolio and capital allocation, we announced a partial sale of our interest in the Fenja oilfield development in Norway, bolstering our strong financial position and freeing up capital for allocation to the pending Brasse field development.
"Faroe now has the distinct advantage of being in a fully-funded position and with clear line of sight to deliver material value growth, whilst continuing to pursue our significant exploration, appraisal and infill programme. Opportunities to accelerate further growth through potential value-accretive acquisitions and disposals also continue to be a major focus for the Company going forward."
Recommended for you
X

Call to action over gender pay gap at EV's Women in Energy event