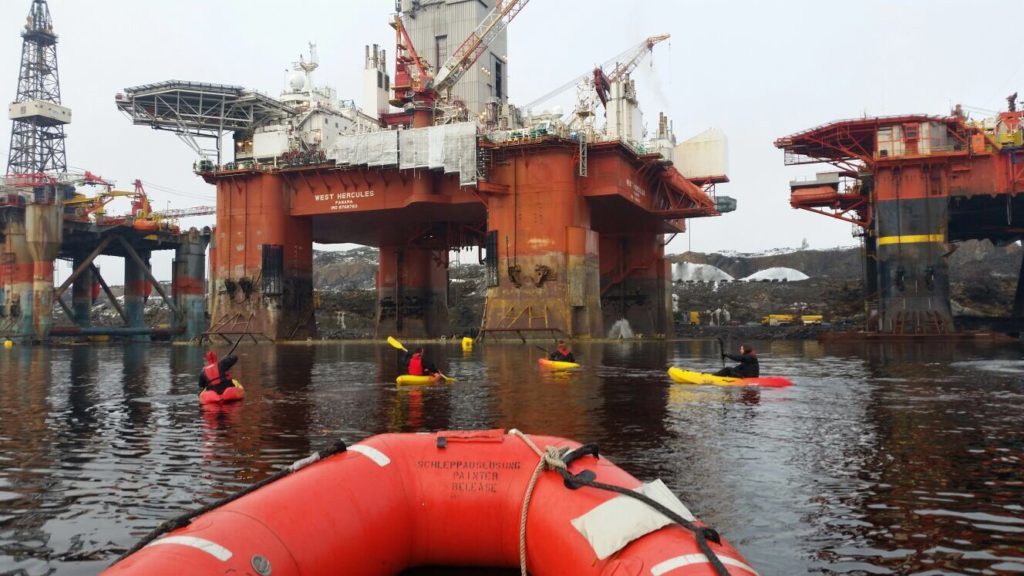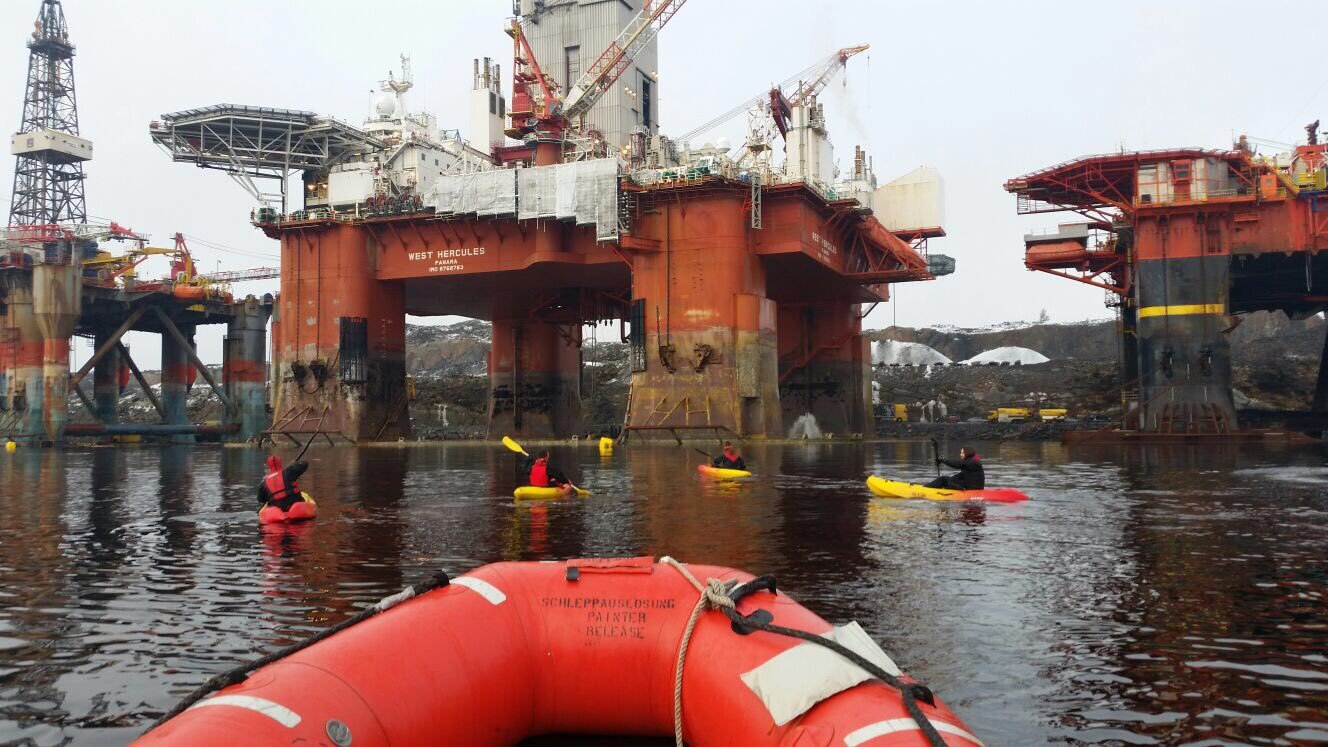 Greenpeace activists have brought to an end their protest on a Statoil-operated oil platform in Norway.
Protesters were occupying the West Hercules rig, which is set to sail to the Arctic in the summer for an oil exploration campaign.
Greeenpeace says after a 12-hour protest, they have ended their action after speaking with the rig captain.
The group has been taking action on environmental grounds and says it has urged the oil giant to reconsider the drilling programme.
In a video posted online, a protester said: "We have demanded to talk to Statoil and delivered the message to them that they need to stop their arctic oil drilling programme.
"After 12 hours of being up here protesting this rig, we managed to get the head of the rig down here and talk with us.
"We discussed the issue and we clearly said to Statoil that they should stop their plans of going up to the Arctic in the summer looking for oil which we know will burn the climate."
The West Hercules, which belongs to Seadrill and is contracted to Statoil, is set to drill two exploration wells in summer, with an option for five further wells.
Statoil said the protest at the Skipavik yard in West Norway  would not affect operations.
Recommended for you

Aberdeen Shell HQ hosts Extinction Rebellion's 'Oil Slicks' protest