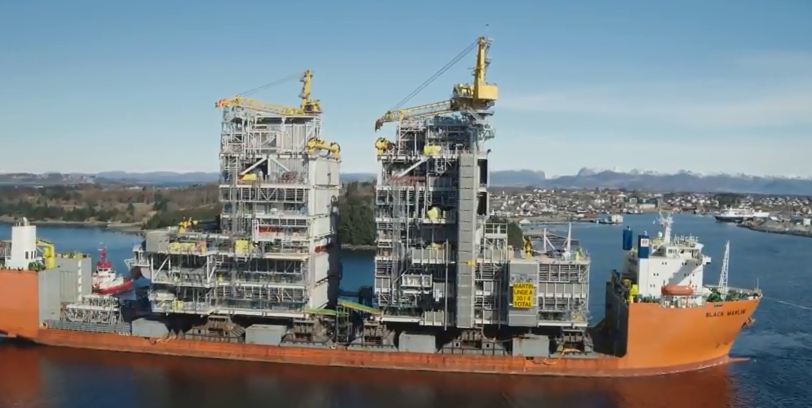 Statoil has released footage of the huge topside modules, destined for the Martin Linge field, arriving in Stavanger.
The structures weigh 20,000 tonnes each with cranes 72 metres tall.
They are now being prepared for installation offshore in summer.
Earlier this month Statoil finalised a deal with Total to take over operatorship of Martin Linge, which lies in the Norwegian North Sea.
It has estimated recoverable reserves of 190 million barrels of oil equivalent.