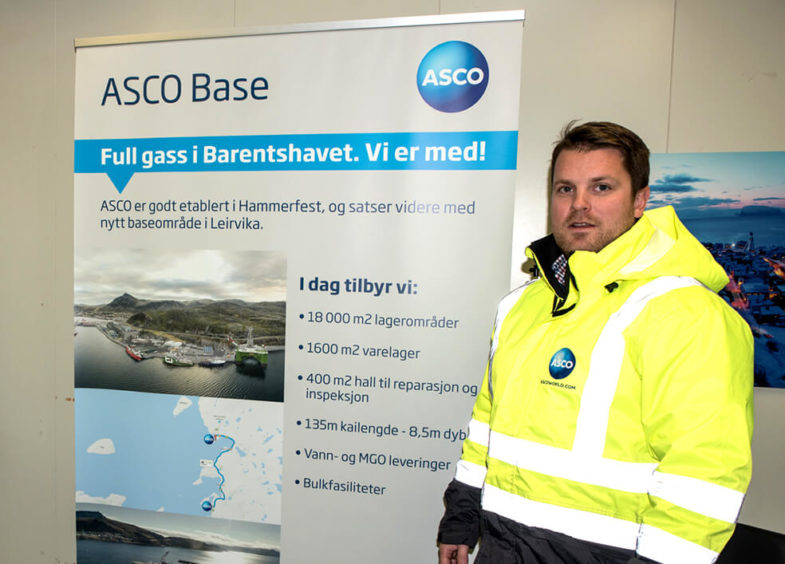 Asco's work to establish a new logistics terminal in the northernmost town in the world is "well under way".
The Aberdeen-based energy industry support services company also revealed it had received a £1.6 million grant from the government agency responsible for water transport infrastructure in Norway.
Asco said the cash would support plans to "develop and digitise" its new facilities at Leirvika, part of its Hammerfest supply base.
The new terminal is expected to be operational during 2020 and become "the new logistics starting point in the region".
It will be equipped for smart technology as Asco rolls out a digital "transformation"across its whole Hammerfest base, creating efficiency gains for the sea transportation needs of the seafood, aquaculture, fishing, consumer goods and oil and gas industries.
Tom Eirik Lysmen Jakobsen, Asco's Hammerfest base manager, said: "When the base in Leirvika is completed and we have implemented solutions around efficiency and digitalisation, it will provide significant benefits to customers."
Asco Norge chief digital innovation officer Christopher Hoftun added: "The efficiency gains will offer time savings, estimated at 80% for trucks and 20% for vessels, which emphasise that this will also provide an environmental benefit."
Asco employs around 1,500 people across 70 locations globally – including Hammerfest, which claims to be the world's northernmost town.
Click here to take part in our reader panel for a chance to win £50