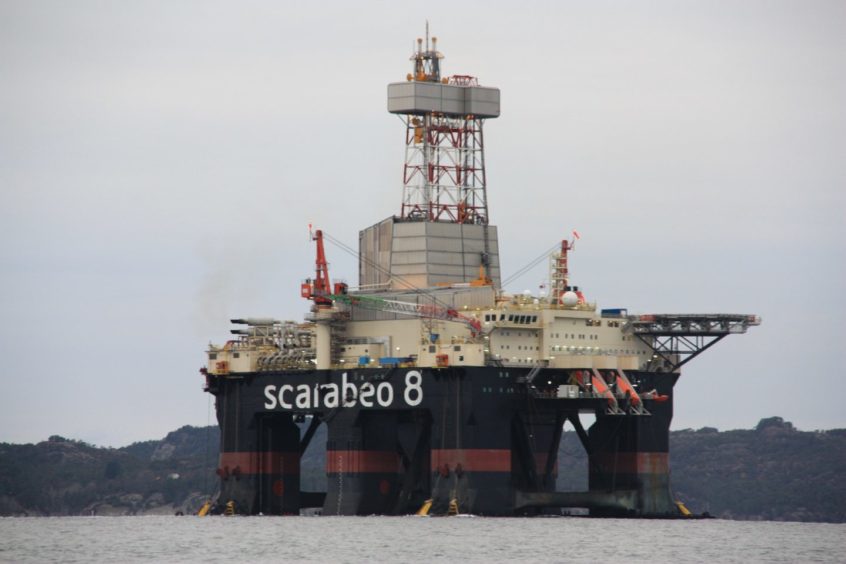 Westwood Global Energy reports that there were six exploration well programmes active as of April 27. A total of eight exploration wells have completed to date in 2021, from which four commercial discoveries have been made with total resources of c. 217 mmboe, giving a 50% commercial success rate to date.
North Sea
Equinor and Total spudded the Stovegolvet exploration well on April 20 with the Deepsea Atlantic semi-submersible. The well is being drilled in the Stord Basin of the northern North Sea and is a frontier test of the Lower Jurassic, with the nearest well more than 30 km away. A discovery would need to be large enough for a standalone development but could open up the basin for further exploration.
On April 15 Var Energi spudded its first operated exploration well in Norway, targeting the Eocene King prospect with well 25/8-20 S along with the Lower Jurassic – Upper Triassic Prince prospect which will be the target of a subsequent sidetrack well. The well is being drilled with the Scarabeo 8 semi-submersible and in the success case a discovery will be developed via the nearby Balder or Jotun field FPSOs.
Operations are continuing with the COSL Innovator rig at the Harbour Energy operated Ilder prospect. Well 15/12-26 was spudded on March 28 and is targeting the Upper Jurassic Ula Formation and Triassic. The well has an expected dry hole duration of 31 days. In the success case, a discovery is expected to be incorporated into a cluster development of the nearby Grevling and Storskrymten discoveries.
Operations are also continuing at Equinor's 34/6-5 S Garantiana West exploration well with the West Hercules semi-submersible, targeting a Lower Jurassic, Cook Formation fault block close to the 34/6-2 S Garantiana discovery in the same play. The well has an expected dry hole duration of 60 days, and in the success case a discovery is expected to be incorporated into a development of Garantiana via nearby infrastructure.
Norwegian Sea
Equinor-operated 6407/1-A-3 BH development well on the Tyrihans Nord field was sidetracked on March 27 targeting Middle and Lower Jurassic Ile and Tilje Formations in an up-dip location from previously drilled water wet sandstones. The exploration well was successful in making an oil and gas discovery, with resources in the range of 19-26 mmboe, and has been turned around for immediate production.
Operations remain ongoing with Wintershall Dea's 6507/4-2 S Dvalin North well which was spudded on February 20 using the Deepsea Aberdeen semi-submersible, c. 6 km north of the Dvalin field. The well is targeting the Middle Jurassic Ile and Garn Formations with secondary potential in the Upper Cretaceous Lysing and Lange Formations. Operations were expected to last 46 days in the dry hole case, but have already taken longer than this, suggesting either mechanical issues or some form of success. In the event of a discovery, it is expected to be incorporated into the Dvalin field.
Barents Sea
Equinor spudded the high impact 7322/6-1 S Shenzhou exploration well on April 9, targeting Triassic, Permian and potentially Carboniferous reservoirs in a large, four-way dip closed structure, with pre-drill mid-case resources in excess of 300 mmboe. The plays are unproven in this region of the Barents Sea and resources will most likely need to be sufficient for a standalone development.
Recommended for you

Exploration is back on the menu in Africa, with big finds and strong prices