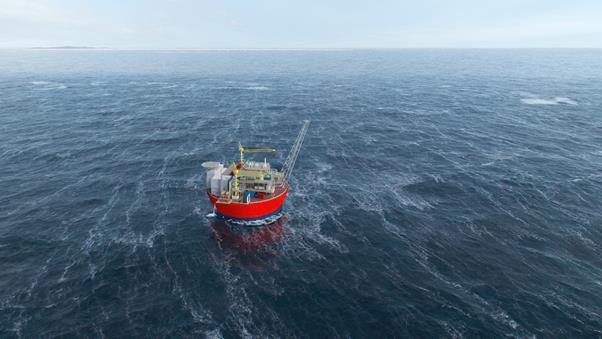 Equinor has published an impact assessment for the development and operation of its Wisting field, fleshing out details on investment, operating expenditure and electrification plans.
Wisting is located around 192 miles from the Norwegian mainland, and operated by Equinor with 35%, partnered with OMV Norge (25%), Petoro (20%), Idemitsu Petroleum Norge (10%) and Lundin Energy Norway (10%).
The field is estimated to contain close to 500 million barrels of oil equivalent, Equinor said in November, and it expects capital investment in the project to be in the order of NOK 60-75 billion (£5-6.3bn).
A plan for development and operation (PDO) of the field is scheduled to be finalised at the end of 2022.
The latest impact assessment opens public consultation for both the development phase and the operations phase of the Wisting project.
In December, Equinor entered into an agreement with Lundin, whereby Equinor will continue its Wisting operatorship into the operations phase.
Equinor says Norwegian suppliers and service providers will secure more than NOK 35bn (£2.9bn) in relation to development, representing a minimum of 50% of the total investment.
Once operational, it said the Norwegian share of operating costs is estimated to total around NOK 1.7bn (£140m) per year over its 30-year field life.
"The Wisting field development will be a large and complex project, utilizing necessary experience and expertise both in the company and the industry. The chosen concept is robust and adapted to Barents Sea operation, while at the same time well suited for Norwegian suppliers to be able to compete for major assignments," commented vice president for new assets on the Norwegian continental shelf (NCS), Siv Irene Skadsem.
Equinor has already selected a floating production and storage unit (FPSO) design from Sevan, which will integrate power from shore, while Aker Solutions has been tasked with front-end engineering and design (FEED).
The operator added today that power demand will be around 80 MW, supplied by a 340km (211 mile) power cable from shore.
Produced oil will be processed and stored on the FPSO before it is shipped to the market.
Plans call for both a supply base and a helicopter base to be established in Hammerfest, with some technical functions performed at Harstad.
Distance and sailing time to the field, access to existing infrastructure and expertise as well as capacity and synergies with existing users were emphasised in Equinor's selection of the location.
Senior vice president for exploration and production north operations, Kristin Westvik, added: "To build on the communities that Equinor already has in Northern Norway, we want to split the operating model between Harstad and Hammerfest. We plan to establish an onshore control room and operational support tasks in Hammerfest, while functions related to administrative operation and other technical functions are to be in Harstad."
Respondents now have 12 weeks to comment on the plans.
Recommended for you

Equinor expects £80m investment in Rosebank FPSO electrification