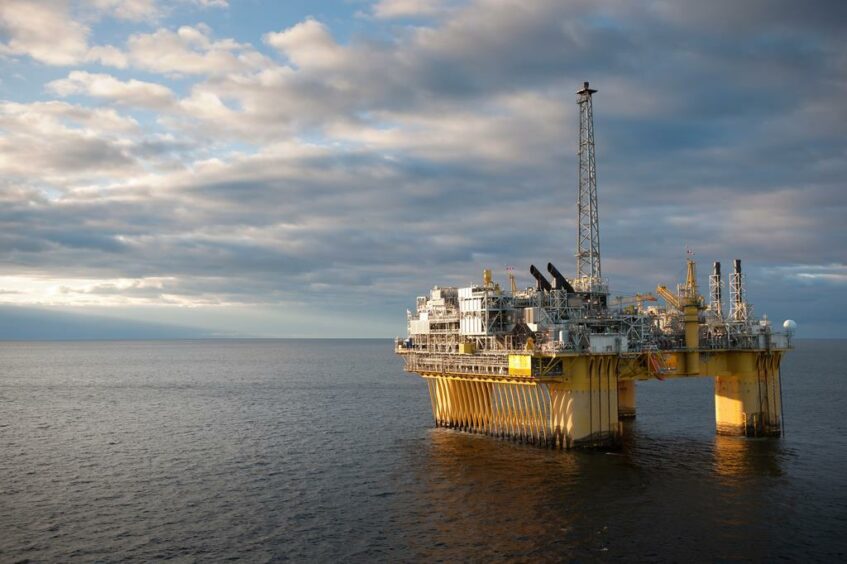 Norway is to up its production of gas in an effort to help Europe wean itself off supplies from Russia.
The Norwegian Ministry of Petroleum and Energy has given the go ahead to Equinor to increase streams from the Oseberg, Troll and Heidrun fields.
Applications for revised production permits for the three fields on the Norwegian Continental Shelf (NCS) have been signed off, according to the Energy Industries Council.
The three field will now produce at "almost maximum capacities".
According to the Norwegian government, the approved applications will not ramp up daily total Norwegian gas production.
However, they will go some way towards sustaining export volumes.
European countries are looking to shore up their gas supplies after economic sanctions were rolled out against Russia following its invasion of Ukraine.
As a result prices have sky rocketed, fueling inflation concerns across the continent.
Norwegian energy giant Equinor is the operator of Oseberg, Heidrun and Troll fields – the former came on stream in 1988, with the latter two following in 1995.
The adjusted production permits will allow Oseberg boost its gas exports by nearly one billion cubic metres up to September, Equinor said.
Gas exports for Heidrun can be increased by 0.4 billion cubic metres for the calendar year 2022.
Production from Troll can be ramped up to a maximum of one billion cubic metres of gas if there is a loss of production on other fields in the area, said the company.
Norway supplies 20% to 25% of the gas consumed in the European Union (EU) and the UK via an extensive network of offshore pipelines, the government said.
Recommended for you

Canada's love-hate relationship with oil and gas