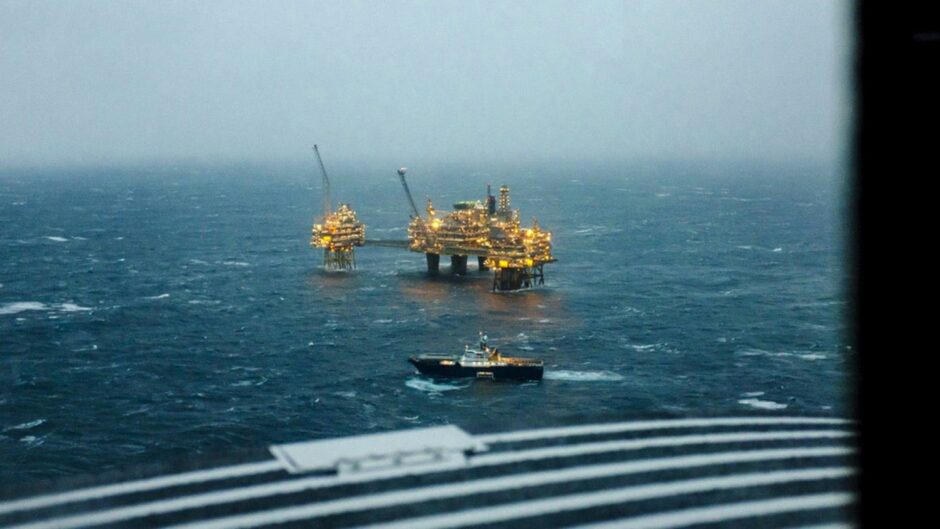 Leading technology firm ABB has been picked to provide power from shore equipment to a North Sea oil and gas field.
Running Equinor's Oseberg asset on electricity will help to save carbon emissions equivalent to 160,000 cars, the company said.
Energy services firm Aibel has handed a contract to ABB to supply technology to part-electrify the Norwegian field.
It will reduce emissions from the field while also increasing gas yield, according to ABB.
In November, on behalf of the Oseberg licence partners, operator Equinor awarded Aibel the contract for engineering, procurement, construction, and installation (EPCI) for part-electrification of the field.
ABB has been appointed to supply the complete power from shore system for electrification of Oseberg, located 87 miles from Bergen.
Per Erik Holsten, country managing director of ABB in Norway, said: "We are very proud to support the energy transition with yet another industrial electrification project estimated by operator Equinor to reduce CO2 emissions by 320,000 tonnes per annum.
"ABB is a pioneer in electrification of offshore platforms, starting with Troll on the NCS in 2005. When Oseberg is upgraded, our technology and competence will contribute to a total CO2 reduction on the NCS by 1.5 million tonnes, corresponding to 3 percent of Norway's total emissions. It is a major contribution to reach the Norwegian goal of cutting CO2 emissions by 50 to 55 percent by 2030."
He added: "The solution reduces operational expenditures, noise and maintenance, while improving regularity, health, environement, and safety (HES)."
ABB will work with Aibel on system design and engineering and will deliver the complete power and control systems onshore and offshore.
The connection is designed for 180 megawatts (MWO high voltage alternating current.
It will be comprised of an onshore power transformer, gas insulated switchgears (GIS), shunt reactor, and offshore transformers, GIS, motors, variable speed drives (VSD), static frequency converters (SFC), low and medium voltage switchgears and a complete power distribution control system (PDCS).
Extensive modifications will need to be carried out on the Oseberg A platform to enable it to receive energy from shore.