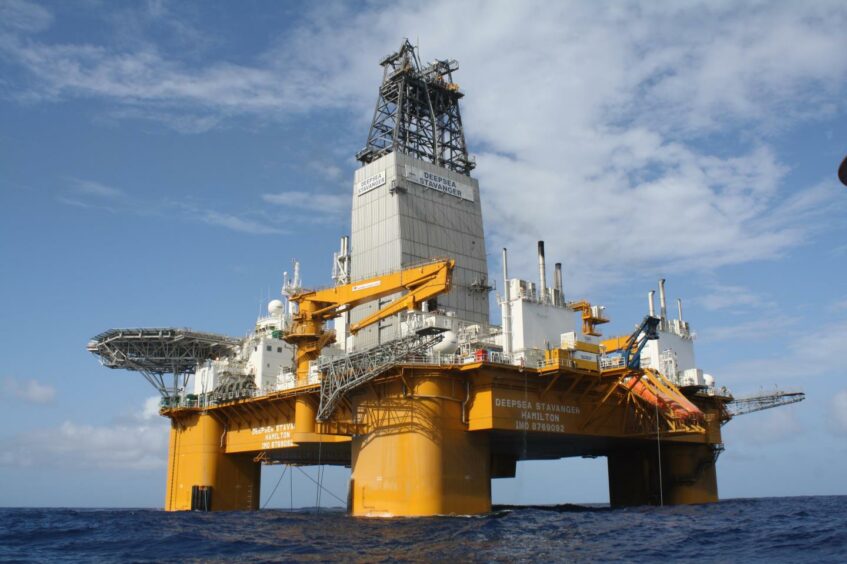 Longboat Energy has confirmed oil has been uncovered at the hotly tipped Kveikje exploration well, operated by Norwegian energy giant Equinor (OSLO: EQNR).
The London-listed company (LON: LBE) says a "significant discovery" has been made in the licence PL293B, in which it holds a 10% interest.
The preliminary estimate of recoverable resources in Kveikje main, the primary target of the exploration well, is 28 to 48 million barrels of oil equivalent (MMboe), above the pre-drill expectation.
With an "excellent reservoir quality", the discovery is also close to existing infrastructure, allowing for a simple development through multiple export options.
Kevikje licence partners include operator Equinor (51%), DNO Norge (29%), INPEX Idemitsu (10%) and Longboat Energy (10%).
A gas layer of "similar excellent reservoir quality" has also been encountered in the overlaying Kveikje Hordaland Eocene well.
Drilling at Kveikje got underway last month using the Deepsea Stavanger semi-submersible drilling rig.
Meanwhile secondary targets, Rokke and N'Roll both encountered indications of sand with hydrocarbons with further analysis required to determine potential.
Longobat previously said the two prospects have an additional 127 MMboe of gross mean prospective resource with a success rate in the range of 14%-34%, based on operator estimates.
Helge Hammer, chief executive of Longboat, said: "Longboat is very pleased to have made a significant commercial discovery in the Kveikje well.
"Excellent reservoir quality, close proximity to infrastructure and multiple development options make this an important and valuable resource and we look forward to working with the operator to mature the forward plan. We believe that this is an asset that can be commercialised via either development or transaction given the high value barrels that we have discovered.
"Kveikje is the fifth well and third discovery in our seven well drilling campaign. The rig will now move to the nearby Cambozola well where we have a 25% working interest. Cambozola is a play opener and one of the largest gas prospects to be drilled in Norway in 2022 and mid-year we expect to spud Copernicus, another a very large gas prospect."
The Kveikje well is close to recent discoveries, lying just 5 miles from the Swisher discovery and 6 miles from the Toppand discovery.
Recommended for you

Interview: Athena Exploration eyes new hub in West of Shetland