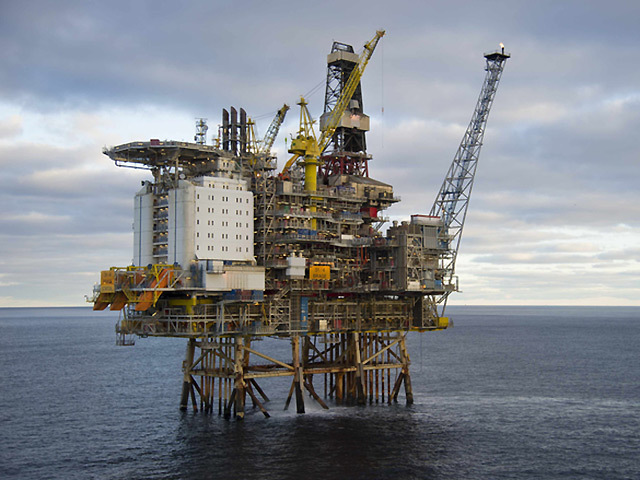 Norwegian late-life specialist OKEA will buy Wintershall Dea's stakes in a trio of Norwegian fields, including operatorship of the Brage field, 76 miles west of Bergen.
Oslo-listed OKEA will acquire the group's 35.2% operated interest in the Brage, as well as a 6.4615% stake in Ivar Aasen and 6% in the Nova field from Wintershall Dea, for an initial cash consideration of $117.5 million
All are located in the Norwegian North Sea, and are expected to produce a combined net 5,000–6,000 boepd in 2022, adding net 2P reserves of 13.2 million barrels of oil equivalent to OKEA.
The Brage and Ivar Aasen fields are producing assets, while the Nova field is expected to commence production in Q3 2022 as a subsea tie-back to the Gjøa platform (in which OKEA already has a 12% interest).
At Brage, OKEA said it has already identified "material remaining potential" and opportunities for it to add value through its operatorship.
However, Wintershall Dea will retain responsibility for 80% of OKEA's share of total decommissioning costs related to the Brage field.
Wintershall will also remain the operator of Nova following the deal, with a 39% interest.
In addition to the fixed consideration, OKEA will pay Wintershall an additional contingent consideration based on an upside sharing arrangement subject to oil price level and oil production performance during 2022-24.
The contingent consideration will be paid if the average oil price for each of the six half year periods during 2022-24 exceeds $80/bbl and aggregated net oil production volumes exceeds certain pre-defined production levels.
The split on the price exceeding $80/bbl is 70% net after tax to Wintershall Dea and 30% to OKEA in 2022, and a 50/50 net after tax split in 2023-24.
The transaction is conditional upon Norwegian governmental approval and is expected to be completed in Q4 2022.
Dawn Summers, chief operating officer at Wintershall Dea, said: "With the sale of our interests in Brage and Ivar Aasen, we are further strengthening our focus in Norway on gas production. Here we already have a strong position in the country, and our major projects Dvalin and Njord, that are planned to come on stream by the end of 2022, will add further gas volumes that secure energy supply in Europe."
Wintershall Dea's total production in Norway was 159,000 barrels of oil equivalent per day in 2021, more than half of which was natural gas. Volumes from upcoming projects Nova, Njord and Dvalin will add around 70,000 to 80,000 boepd.
Production from Brage and Ivar Aasen totalled around 6,000 boe per day.
"We remain one of the biggest producers in Norway, and one of the largest exporters of gas, while also robustly shaping our business for the opportunities we see coming on the shelf," said Wintershall Dea managing director Michael Zechner.
"Through this agreement, we have not only realised value for our assets and exited the operatorship of Brage in favour of a company which specialises in mid-late life fields, we have also gained a valuable partner in our operated Nova licence," he added.
OKEA CEO, Svein J. Liknes, noted that the deal represents "a significant step" in delivering inorganic growth outlined in the company's revised strategy set out at the end of 2021.
"Through this acquisition, OKEA establishes a new operated position, enhances the scale and diversification of our portfolio and strengthens our position within existing core areas," he added.
It follows another $35m deal struck with Neptune Energy late last year, in which OKEA and M Vest picked up stakes in Norwegian assets including the Draugen, Brage and Ivar Aasen fields, as well as the Edvard Grieg Oil Pipeline and the Utsira High Gas Pipeline.
Recommended for you

Well Slot: Who's drilling in the UK North Sea and Norway?