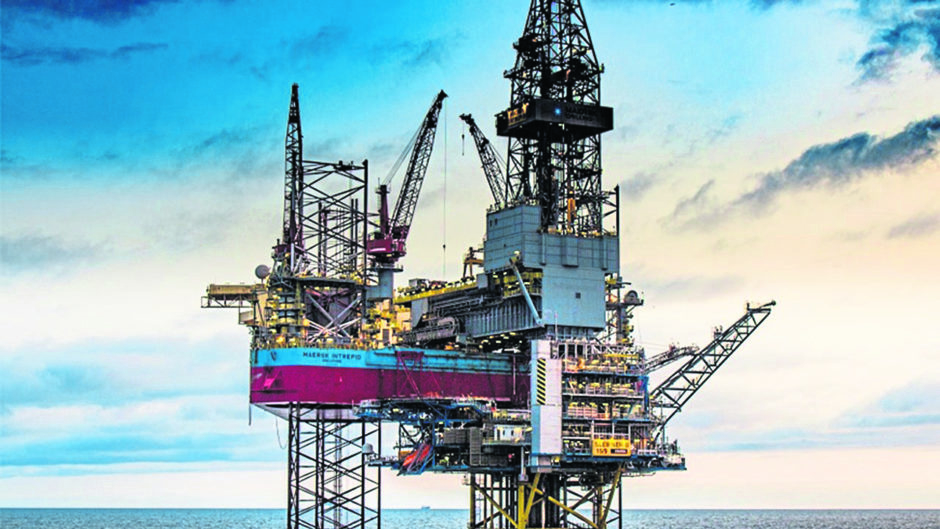 OMV has made a modest gas condensate discovery at its Oswig prospect in the Norwegian North Sea, partner Longboat Energy has reported.
Located in licence PL1100, Oswig targeted a high pressure, high temperature (HPHT) Jurassic rotated fault block near to the Equinor-operated Tune and Oseberg fields in the Norwegian North Sea.
The drilling of wells 30/5-4S and sidetrack 30/5-4A began in August using the Maersk Intrepid jack-up in water depth of around 95 metres.
Preliminary estimate of recoverable resources in Oswig amount to 10-42 million barrels of oil equivalent (boe) based on in-place volumes of 100 to 215 million boe and a condensate/gas ratio of 110-130bbls per million cubic feet (cf).
Partners include operator OMV (40%), WintershallDEA (20%), Source Energy (20%) and Longboat Energy (20%).
The latter struck a deal with OMV earlier this year to farm into 20% working interests in Oswig and Velocette, which will be drilled in early 2023.
Longboat chief executive Helge Hammer said: "Longboat is pleased to have made a discovery at the Oswig well, albeit at the lower end of pre-drill expectations. The thick gas column is within the Tarbert Formation in a well-defined structure with excellent quality gas and high condensate content.
"The Oswig fault block drilled has substantial volume potential and is located close to existing infrastructure. In addition, there is a possible large extension towards the south in the same fault block.
"Longboat looks forward to working with the partnership to define an appraisal programme and optimal well configuration for maximising flow rates from future potential development wells."
The drillers also carried out a successful "mini-frac" as part of well test programme to optimise evaluation and design of potential future production wells.
The wells will now be permanently plugged and abandoned.
Longboat said the successfully proved the ability of Oswig to flow hydrocarbons from poor quality reservoir and support a potential development via nearby infrastructure in the Northern North Sea.
The partners now intend to integrate the well results into a wider understanding of the field and evaluate possible well configurations with the objective of maximising flow rates in a future potential development.
The company notes there remains "significant upside" in the potential southern extension to the Oswig discovery which has not been included in preliminary resource estimates.
Recommended for you

Wood Mac: New UK licences need major discovery to 'whet Shell's appetite'