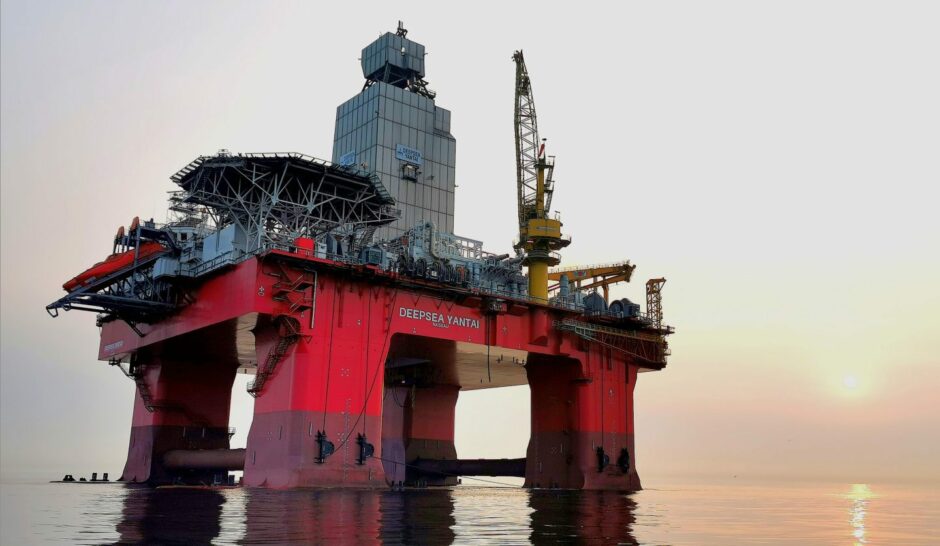 Odfjell Drilling has booked further work for the Deepsea Yantai, with the Norwegian arm of PGNiG securing the unit to drill the Tomcat exploration well in mid-2024.
The Norwegian driller announced Thursday it had secured a contract to drill one firm exploration well, Tomcat, in PL1055 in the southern Norwegian Sea, with the option to drill two further wells in 2024.
Operated by PGNiG Upstream Norway (60%) – a unit of the Polish oil and gas giant – Shell holds the remaining 40% stake in the licence, which lies south of its deepwater Ormen Lange gas field.
The prospect extends over an area covered by three licences (PL1055/PL1055B/PL1055C). PGNiG secured the licence last January as part of Norway's 2021 licensing round, and later confirmed a decision to drill the well in April 2022.
Odfjell (OSLO:ODL) said the firm scope of work is estimated to take 55 days and will commence in Q2/Q3 2024. The value of the contract was not disclosed.
As a result of the signing of this contract, the firm backlog for the Deepsea Yantai is expected to now extend into Q3 2024.
The contract adds to a growing backlog for Odfjell, following a string of awards for work off Norway.
In December it announced Neptune Energy had secured an extension for the Deepsea Yantai in direct continuation of another two-well contract, making for a total campaign of four wells scheduled to begin in Q3 2023.
In addition, it secured work with Shell's Norwegian arm for use of the rig to permanently plug and abandon nine wells in Norwegian waters, beginning some time in Q3-Q4 2023.
Current backlog includes work booked with OMV Norge for the use of the Deepsea Yantai to drill one firm well at Eirik in PL817 in the North Sea, plus one optional well "in 2023 or 2024."
Delivered in 2019, the semi-submersible Deepsea Yantai is designed for harsh environment deployment and the first rig of its type to be used by the Norwegian drilling operator.
Capable of working at water depths of up to 1,200 m, the unit has a loading capacity of 4,000 metric tonnes in all operating conditions and is fully winterised for operation in all waters, including an arctic environment.
Recommended for you

Aker BP signs new five-year deals for rigs and wells