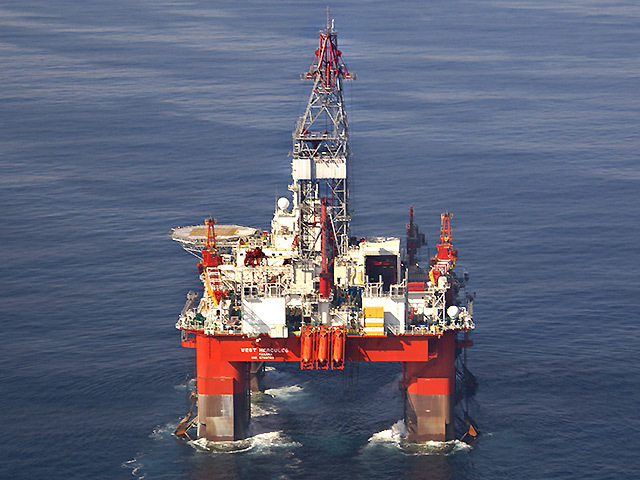 Longboat Energy is looking to form a new partnership to take forward development of the Egyptian Vulture prospect after an initial licence expired this week.
Equinor (OSLO:EQNR) struck light oil at Egyptian Vulture in 2021, with the drilling of exploration well 6407/1-9 in Licence 939 by the West Hercules rig.
However, in an update Friday, minority partner Longboat (LON:LBE) (15%) said a difference in views over appraisal strategies has led to its relinquishment.
Awarded in 2018, the first-phase term on the licence expired on March 2, 2023, with partners Equinor (55%) and PGNiG (30%) now forced to hand rights back.
Longboat said the group "have been unable to form an aligned view regarding an appraisal well and will not be committing to a licence extension."
Located close to infrastructure on the Halten Terrace in the Norwegian Sea, initial estimates put resources at the discovery at between 19 and 62 million barrels of oil equivalent (boe).
Longboat said intensive technical studies have been undertaken in the time since discovery, with particular focus on seismic interpretation and distribution of areas with good reservoir.
During this time, ERCE also provided an independent assessment of the discovery in a Competent Person Report commissioned by Longboat, which reaffirmed the 1C-3C size of the discovery at 4-68 million barrels of oil equivalent (boe).
Yet it notes that for any appraisal well on Egyptian Vulture to be successful, "it would need to encounter better reservoir quality than that penetrated by the discovery well," Longboat said.
It will now look to form a new group of partners to take the asset forward.
Rather than take over the existing licence, which would involve escalating license fees, Longboat said new partners would seek to re-apply for the acreage in the forthcoming licence round with awards due in January 2024.
Longboat's chief executive Helge Hammer said: "The Egyptian Vulture discovery has significant upside and needs an aligned partnership to be efficiently appraised and progressed to a potential development project.
"We look forward to creating a new group to take this high-potential asset forward."
More drilling planned
The company farmed-in to a seven-well exploration programme off Norway in 2021, which kicked off that September. Since then, it has made five discoveries, four of which – Egyptian Vulture, Kveikje, Oswig and Rødhette – were deemed commercial.
In a February update, the firm said it was "actively pursuing monetisation options" for its positions in acreage that will form the new Equinor-operated Ring Vei Vest (RVV) cluster development project in Norwegian waters, attracting what it called "significant interest".
A further update on these options is expected later this quarter.
Later this year the Transocean Norge rig is also booked to spud the Velocette exploration well – in which Longboat holds a 20% interest. Drilling will target a large gas prospect with gross mean volumes of 177 million boe.
Recommended for you

Africa Oil rides expectations with drilling in Namibia, Nigeria