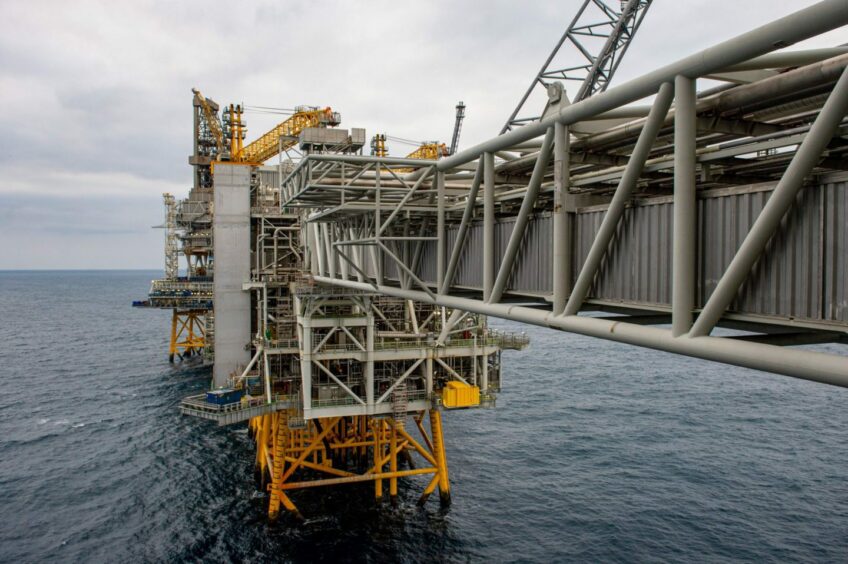 Norway earned 528 billion kroner ($50 billion) from its direct ownership of oil and gas licenses last year, more than five times the amount earned in a normal year, as the country became Europe's biggest supplier of natural gas after Russia's invasion of Ukraine.
Petoro, which manages the Norwegian state's direct financial interest in 36 producing oil and gas fields, reported a result that is 342 billion kroner higher than in 2021. Natural gas production totaled 109 million standard cubic meters a day, 7% higher than a year earlier, it said on Tuesday.
Norway became Europe's biggest supplier of natural gas last year and now covers 30% of the continent's demand for the commodity. That windfall feeds the country's $1.3 trillion sovereign wealth fund and provides the government with the ability to ramp up spending during downturns.
"Long-term efforts on the Norwegian shelf have ensured that we can contribute large volumes of gas to Europe," Petoro Chief Executive Officer Kristin Kragseth said Tuesday. "This increase was possible because increased production was permitted from multiple fields."
Petoro's total production amounted to 1.04 million barrels of oil equivalent a day, based on assets such as the giant Troll field, which represents some 60% of natural gas reserves on the Norwegian continental shelf and can produce until 2070.
The state-owned unit manages a portfolio covering about a third of the oil and gas reserves on the Norwegian continental shelf. It was set up in 2001 when the partial privatization of what is now Equinor (OSLO: EQNR) necessitated moving the management of the state's holdings out of the company.
Recommended for you

West of Shetland: The projects in the UK's oil and gas hotspot