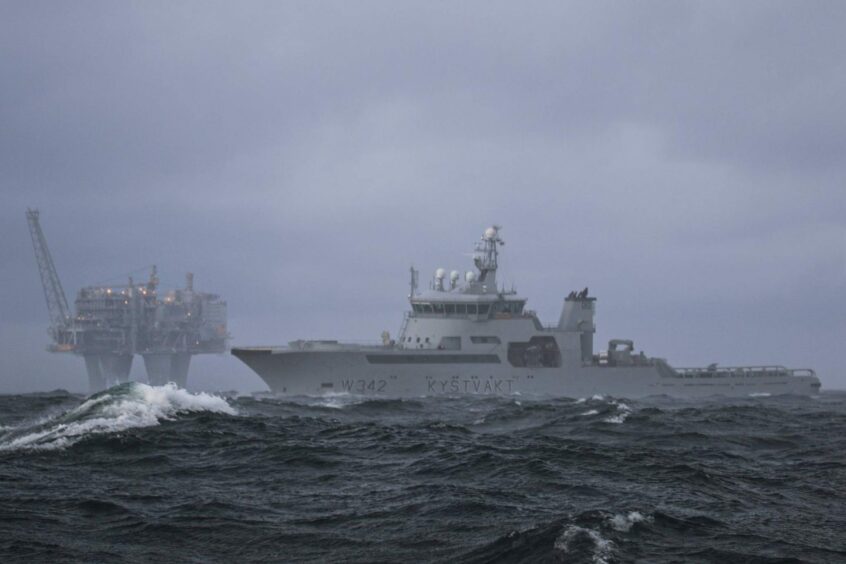 Norway is to deploy its military to protect key subsea oil and gas assets following an increase in Russian submarine activity.
The Royal Norwegian Air Force has handed a number of videos to NBC News, showing what it believes to be a growing threat from Russia.
According to the head of the Royal Norwegian Navy, Russian attack submarines and planes have upped their activity in the Northern North Sea, home too much of Norway's oil and gas industry.
Apparently they are also "operating more unpredictably", and in certain cases more aggressively.
Norwegian troops were stationed around oil and gas assets, onshore and offshore, in September following the sabotage of the Nord Stream pipelines – they were stood down a few weeks later after the threat was deemed to have diminished.
This latest show of strength comes less than a week after NATO secretary general Jens Stoltenberg visited Equinor's Troll A platform.
He was joined by EU commission President Ursula von der Leyen, Norwegian prime minister, Jonas Gahr Store, and Equinor chief executive, Anders Opedal, were also in attendance.
Troll is Norway's largest gas field, providing more than 10% of the gas consumed in the EU last year.
According to Mr Opedal, the visit underlined "Norway's importance as a secure and reliable supplier of energy to Europe".
While Norway has been an important source of oil and gas for decades, it has taken on a new level of impotence following Putin's invasion of Ukraine.
Many sanctions imposed on the Kremlin following the attack were specifically targeted at Russia's hydrocarbons industry, a major form of income for the government.
It left Western governments scrambling to make up their energy shortfall, with Norway quickly stepping up to the plate to increase its production.
And last year the Scandinavian country leapfrogged Russia as Europe's largest supplier of natural gas.
Multiple unidentified drones were also spotted near to key facilities, prompting Norway to step up its military presence around key installations.
Recommended for you

Offshore Europe in the 90s: Unsettled times as Brown plans North Sea tax raid