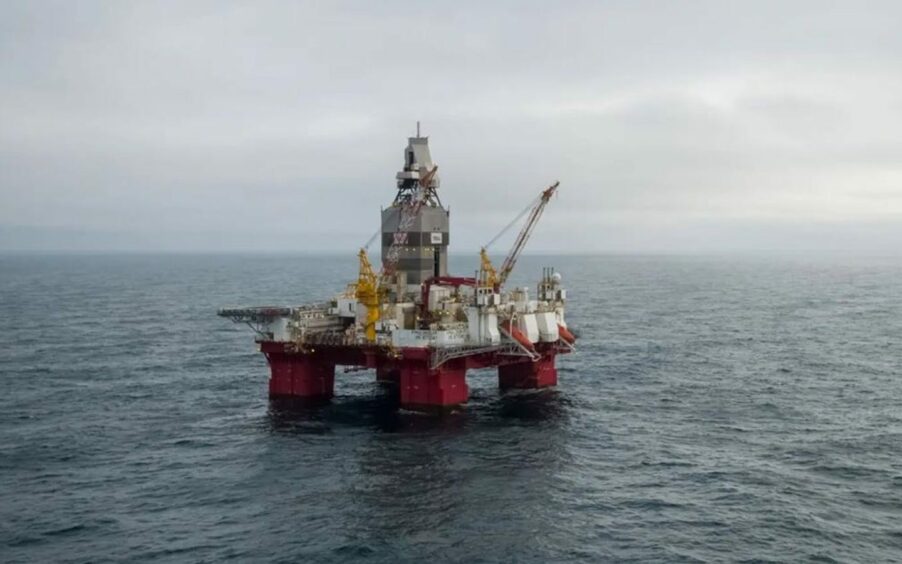 Equinor has booked contract extensions with two winterised Transocean drilling units worth up to $600m for a spate of work in the Norwegian Sea and Johan Castberg field.
Announced on Tuesday, Equinor (OSLO:EQNR) said it would extend the use of Transocean Encourage and Transocean Enabler, for work in the Norwegian Sea and Johan Castberg, respectively.
At the same time the two firms announced a "strategic collaboration agreement" that will see them work together to implement new technology, improve efficiency and tackle emissions.
Both the Encourage and Enabler have been on eight-year contracts with Equinor that expire on 1 December 2023 and 1 April 2024, respectively. Tuesday's agreements mark the first contract extension since the rigs were built.
The drilling programme in the Norwegian Sea consists of nine wells to be drilled on the Tyrihans, Verdande, Andvare and Vigdis fields in the Tampen area. The former two prospects are set to be tied in to the Norne field.
The drilling programme also include spans exploration wells, with the possibility of extension to include a further six wells.
The estimated total value of these firm nine wells is around $191 million, and the drilling campaign is expected to start on 1 December, Equinor said.
At Johan Castberg, the Transocean Enabler will work on a fixed drilling programme of 19 wells and options on another eight wells. This work is estimated at $415m, of which $295m comprises the fixed portion.
The new contract will come into effect between 1 April and 1 July 2024.
Contracts also include drilling services such as casing running, wastewater treatment, cuttings management and two remotely operated vehicles (ROVs). The agreement with Transocean Enabler also includes wired drill pipe services.
Last year the Enabler led a successful find at Snoffon Nord in the Barents, with resources estimated at 37-50 million recoverable barrels.
Licensees at Castberg include operator Equinor (50%), Vår Energi (30%) and Petoro (20%).
"We have been working closely for many years, and are now further expanding this cooperation by reserving one rig for the drilling of both production and exploration wells in the Norwegian Sea, and one rig for the development of the Johan Castberg field," said Equinor's chief procurement officer Mette H. Ottøy.
"We are now securing hot rigs, which we, together with Transocean, have already invested in upgrading, thus improving safety, reducing emissions and increasing efficiency. Operating for us for the past eight years, we already know the rigs well," added the firm's senior VP for drilling and wells Erik G. Kirkemo.
"We therefore have a lot of experience to build on, and we look forward to continuing our collaboration delivering safe and efficient wells."
Alongside the Enabler and Encourage, Transocean (NYSE:RIG) Spitsbergen also has a contract with Equinor for the next few years.
Recommended for you

Shelf Drilling Perseverance rig to depart North Sea for £58m Vietnam contract