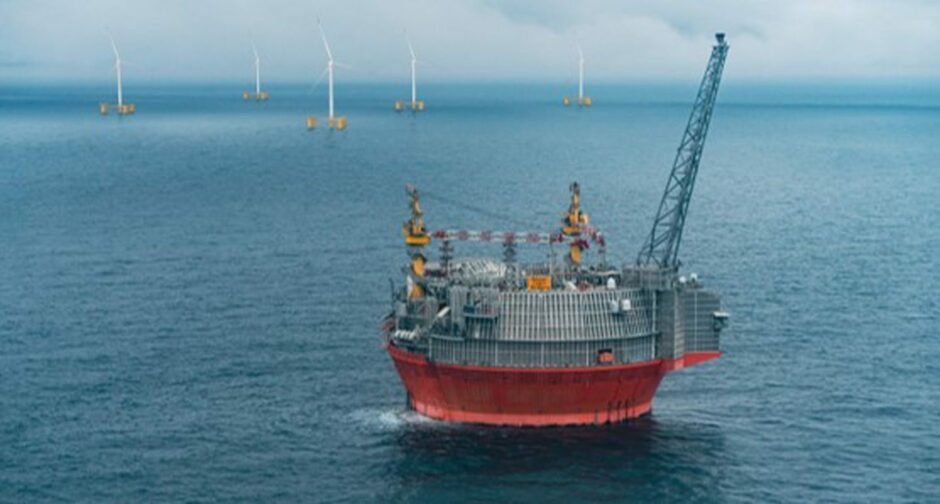 Norwegian operator Var Energi (OSLO: VAR) is to explore a belt and braces approach to electrifying one of its major assets.
The oil and gas company has entered into a collaboration with Odfjell Oceanwind and Source Galileo to pilot using floating offshore wind at the Goliat platform.
Goliat, located in the Barents Sea, is already electrified, with energy coming from shore through a power cable with a capacity of 75 megawatts (MW).
Var Energi says the purpose of this new project, named GoliatVind, is to use the existing link to send electricity to the mainland.
In doing so, the company aims to boost renewable power generation in Finnmark, an area in the north of Norway.
On top of meeting increased demand for green energy, GoliatVind will also be a pilot project to demonstrate new, Norwegian offshore wind technology.
The scheme is currently in an early phase, and multiple factors are under consideration before a concept selection and a development decision is made.
This covers regulatory framework conditions, including incentives and a development licence from the authorities.
3 to 5 turbines
Var Energi's initial plan is to build three to five floating wind turbines at Goliat, which the company owns in partnership with Equinor (OSLO: EQNR), each with a capacity of 15 MW.
This means that GoliatVind may contribute up to 75 MW of installed capacity, depending on the project's scope.
Current operations on the platform require about 50 MW, meaning that, regardless of the final concept decision, the project can increase overall power generation in the region.
Vegard Bruaset, Var Energi's VP Barents Sea area, said: "The Government has decided that all parts of society must be electrified to reach Norway's climate targets. This requires the development of new renewable power generation.
"Var Energi is exploring opportunities to make the power cable and necessary capacity on the platform available precisely to contribute to this. Odfjell Oceanwind and Source Galileo will be the developer and owner. Var Energi has no plans to enter into commercial or operational commitments in the wind park."
Goliat came on stream in 2016 and has been supplied with power from shore since the start.
According to Var Energi, this reduces CO2 emissions by 300,000 tonnes annually, the equivalent of emissions from 100,000 cars.
The company aims to reduce overall greenhouse gas emissions from its own production by 50% by 2030, compared with the 2005 level.
Recommended for you

Rovco completes survey work for Cenos floating offshore wind farm