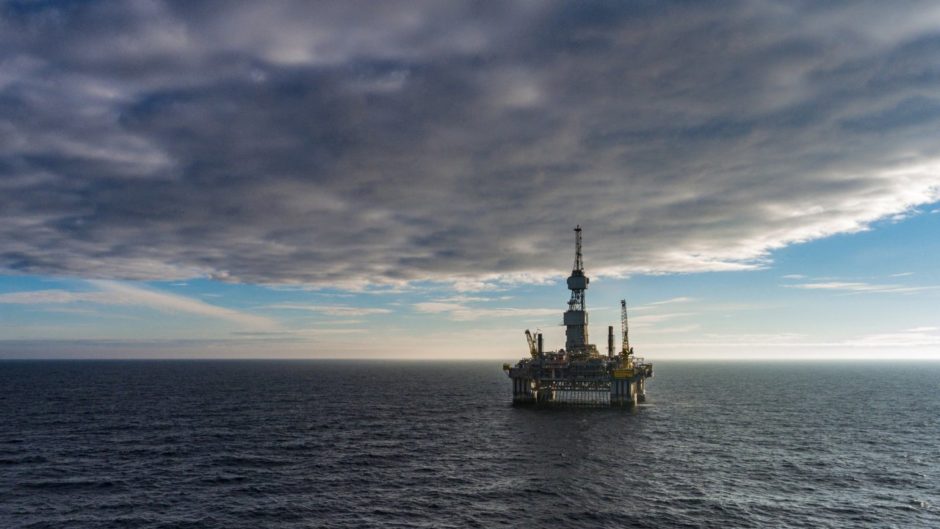 Energy giant Equinor (OSLO: EQNR) has officially reopened the Njord field in the Norwegian Sea after extensive upgrades to double the life of the asset.
Norway's minister of petroleum and energy, Terje Aasland was on hand to cut the ribbon on the redevelopment, forecasted to deliver some 250 million barrels of oil equivalent (boe) over the next 20 years.
More than £2 billion was spent on the revamp of the field, well above estimates, while production restart was delayed by two years as a result of Covid-19.
Njord's platform and the floating storage and offloading vessel (FSO) both underwent extensive upgrades that will more than double production at the field.
Mr Asland, who flew out to the installation for Monday's launch, said: "With the war in Ukraine, the export of Norwegian oil and gas to Europe has never been more important than now. Reopening Njord contributes to Norway remaining a stable supplier of gas to Europe for many years to come."
Distance left to run
Equinor operates Njord with a 27.5% stake, with Wintershall Dea Norge (50 %) and Neptune Energy (22.5 %) owning the rest.
Flows from Njord started in 1997, and the field was originally supposed to produce until 2013.
However, improvements in technology means there are still large volumes of oil and gas left that recoverable, while new discoveries have also been made nearby.
In 2016, the platform and FSO were disconnected from the field and towed to shore for major upgrades.
On December 27, 2022, production resumed from the Njord field.
Grete Haaland, Equinor's senior vice president for exploration and production north, said: "This is the first time a platform and an FSO have been disconnected from the field, upgraded and towed back offshore. We have now doubled the field life.
"It has been a big and demanding job, partly carried out during a pandemic, and I would like to thank everyone involved in preparing Njord for continuing its supply of oil and gas to the market. With the prices we anticipate in the coming years this comprehensive upgrading project will be repaid in in just under two years after startup."
Double the life, double the lift
In addition to doubling the life of Njord, Equinor aims to double production and extract around the same volume that has been produced already, around 250m boe.
Ten new wells will be spudded on the field from an upgraded drilling facility, while there are plans for further exploration around and about.
In addition, two new subsea fields have already been tied back to Njord.
On April 8, the Equinor-operated Bauge field started its production, while the Fenja subsea field, operated by Neptune, came on stream last month.
Recoverable volumes from the two fields combined are 110 million barrels of oil equivalent.
There are also plans to partially electrify Njord through power-from-shore, via the Sea Draugen platform, thereby reducing annual CO2 emissions by around 130,000 tonnes.
Neptune's managing director for Norway and the UK, Odin Estensen, said: "We congratulate Equinor for their safe and successful start-up of the Njord field and the tie-back and start-up of the subsea fields Bauge, Hyme and Fenja to Njord A. This is a great example of how relatively small discoveries can be brought together to create profitable, low emission developments."
The Njord Area will provide Neptune with net production of 30,000 barrels of oil equivalent per day.
Mr Estensen added: "The recent start-up of Fenja makes Njord Neptune's second largest producing hub in Norway and aligns with our strategy for production with low unit cost and low CO2 intensity."
Recommended for you

Neptune confirms production start up at Fenja