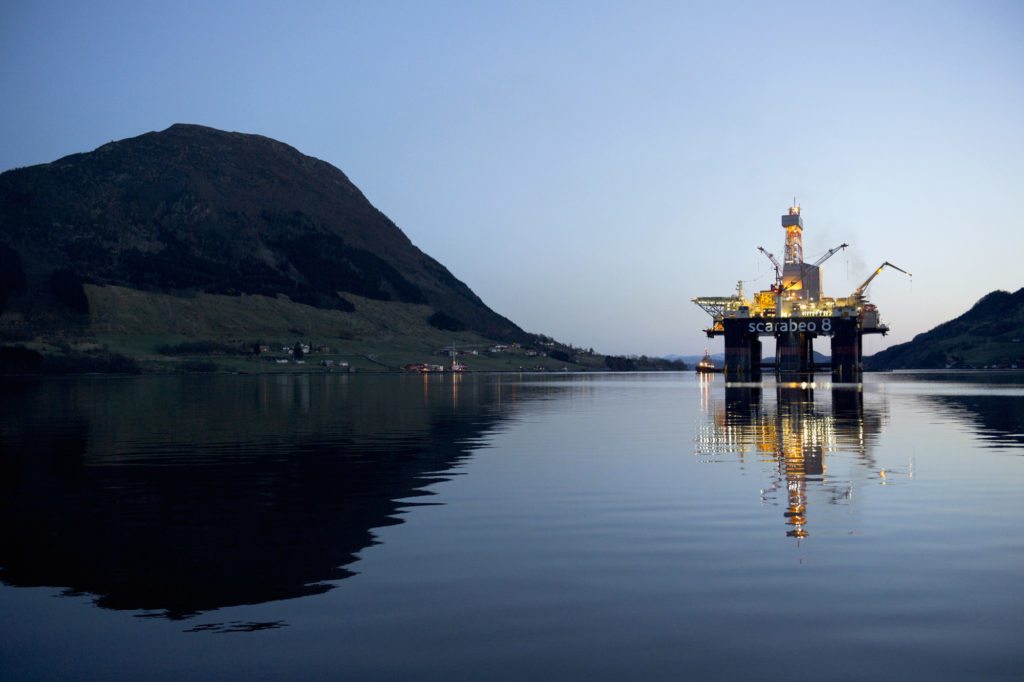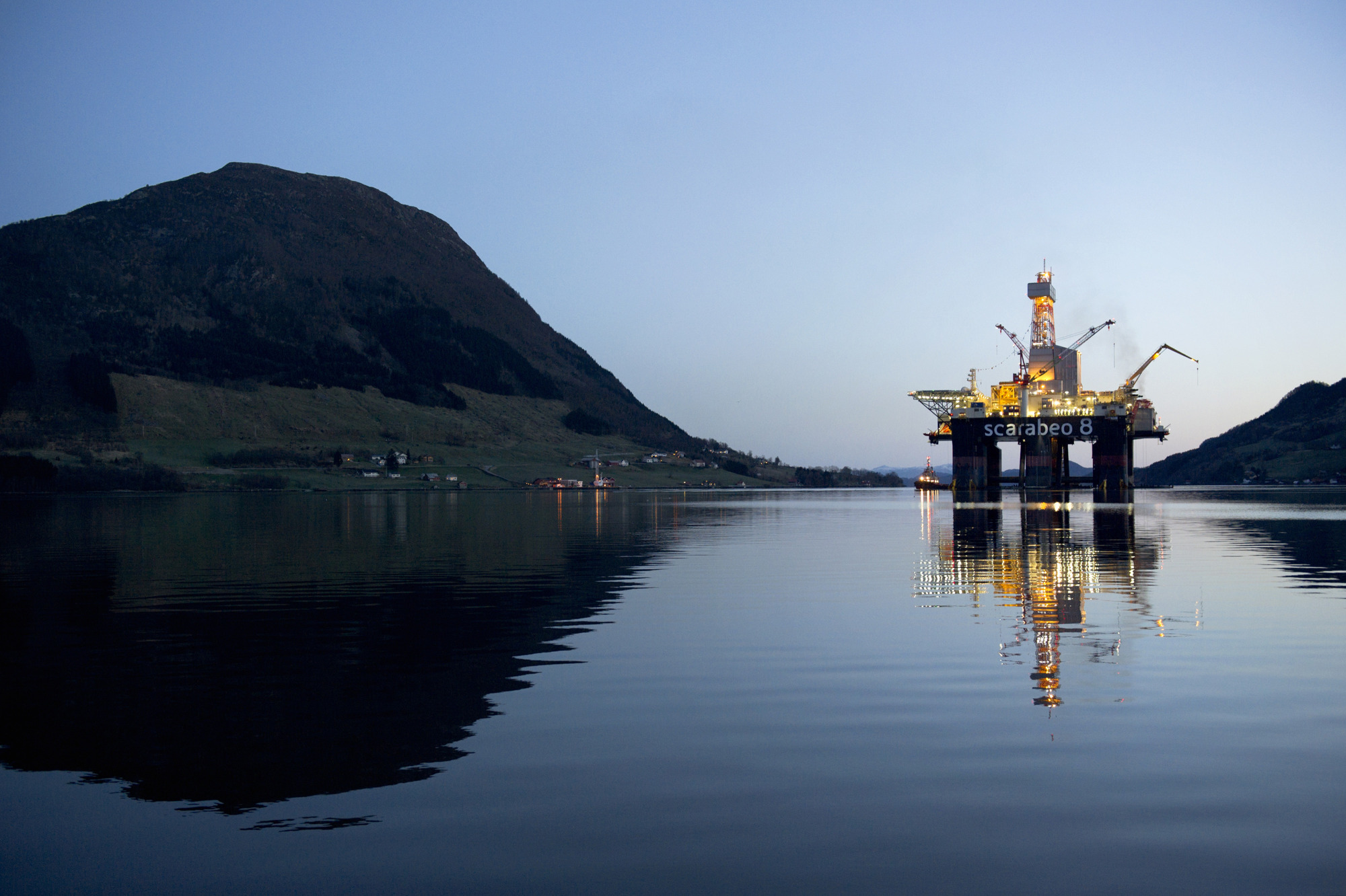 Norway is facing up to the challenges of working with a "significantly" smaller drilling fleet as rigs continue their flight from the North Sea.
Following the recent departures of two Odfjell Drilling semi-submersibles for Africa, four more rigs have been contracted to work outside the region – three of those are managed by Transocean.
That leaves Norway with just 18 semi-submersible rigs, according to research from Esgian Rig Analytics, compared to 21 at the start of last year.
Of those 18 units, 12 are currently working, one is preparing to move to Canada and one to the UK, while four are warm stacked.
However, Esgian reports that only two of those currently warm stacked are without future commitments, while the other two have recently secured new fixtures in Australia.
In a research note the organisation said: "Following a quiet period earlier this year, we've seen a flurry of new fixtures in the past few weeks as the rig owners released their latest quarterly reports accompanied by fleet status updates.
"In addition to a new P&A contract for the Transocean Endurance in Australia – announced in late March 2023 and extended with the exercise of the first of five options in early May – it was also confirmed that the Transocean Barents would leave the North Sea region for a one-well contract with TotalEnergies in Lebanon.
"After working in Norway over the past couple of years, the Transocean Barents moved to the UK North Sea in early 2023 to work for the French operator under a contract concluding in July 2023, after which it will move to Lebanon."
Competing on the global stage
A bounce back in oil and gas prices – one that began in 2021 and gathered pace in 2022 – has given fresh impetus to projects across the globe.
Companies are rushing to secure fresh hydrocarbon sources and are competing to tie down drilling rigs to carry out work, sending day rates skywards.
That spells bad news for the North Sea, particularly the UK sector which has had the wind knocked out of it by repeated fiscal interventions by government.
Industry bodies have warned of a rig exodus from the basin, with contractors now able to get far more money for their units in the Gulf of Mexico and Middle East.
It had been thought that Norway, where the tax regime is stable and support for oil and gas extraction is high, would be able to better weather the challenges.
But Esgian's research suggests that the Scandinavian country faces an uphill struggle to retain its semi-submersibles, with a number poised to head elsewhere.
The research body said: "Once realised, these departures will leave Norway with 12 active semisubs and two warm/hot stacked units, the Borgland Dolphin and Bideford Dolphin. These are currently available and smart stacked in Norway's Flekkefjord & Feda, respectively, but Dolphin Drilling is optimistic about securing new jobs for them in the near future. While the latest developments in the Norwegian market may result in a supply deficit in the Scandinavian country in 2025, this would bode well for the two Dolphin-managed newbuilds, Nordic Spring and Nordic Winter, which are bidding for the Norwegian opportunities."
It added: "By the end of 2024, Norway is looking at a possible supply deficit and, in order for rigs to return, the contract durations would need to be longer and dayrates higher than currently available in the North Sea to be able to keep up with a substantial and growing demand elsewhere."
Oil giants faring better
Esgian notes however that  Norway's largest operators, Equinor and Aker BP, have already secured rig capacity for longer-term projects.
Equinor (OSLO: EQNR) has a total of 10 rigs under contract in Norway, and is testing the market for two more semi-submersibles for offshore drilling in 2025.
Meanwhile, Aker BP has Saipem's Scarabeo 8 under firm contract until the middle of the decade, with two one-year options thereafter.
It also has two jack-ups from Noble, and two semi-subs from Odfjell under framework alliance agreements for its upcoming new projects in Norway.
"Other operators like Wintershall Dea and Vår Energi also have rigs under contract. Moreover, Vår Energi is evaluating options to contract two units, one for the Barents Sea and the other for the Balder area in the North Sea, with start windows in June-October 2024 and Q1-Q2 2025, respectively," Esgian said.
Recommended for you

Shelf Drilling Perseverance rig to depart North Sea for £58m Vietnam contract