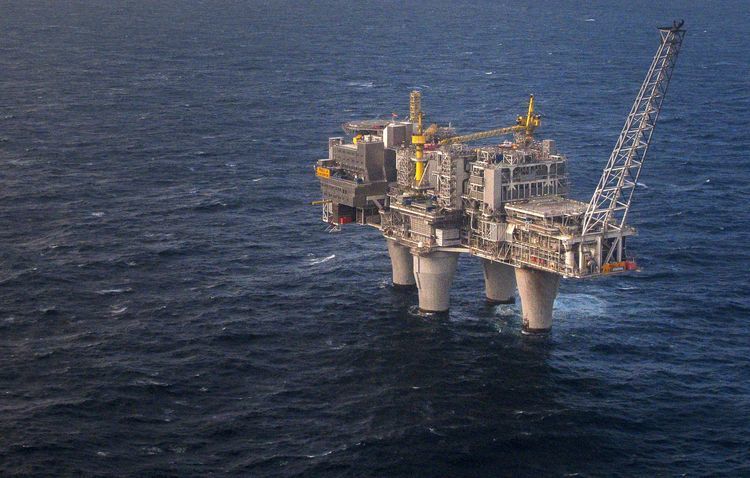 European natural gas prices fell to the lowest level in a month as the giant Norwegian Troll field is set to resume and demand remains subdued.
Benchmark futures slumped as much as 4.4%, extending this week's decline. Works at the giant Troll field in Norway have been extended again — for the fourth time this month — but it's still expected back at full capacity by Friday, promising higher supply to the market.
Meanwhile, demand for gas remains soft. While hot weather is blanketing parts of Europe and raising cooling needs, overall gas usage — in all consuming sectors — is below historic averages after companies and households cut consumption last year.
Coupled with Europe's higher-than-usual inventories, which are now 80% full, that helps keep a lid on gas prices and adds to a sense of security for the continent as it prepares for next winter.
Still, traders continue to monitor possible updates from Norway on maintenance schedules to see if another major facility, the Nyhamna gas-processing plant, will be back online after delays later this week. A local unit of Shell Plc is preparing for the plant's start-up on July 15, the company's spokeswoman said by email.
An "overall healthy supply picture" is pushing prices down despite concerns about competition for liquefied natural gas with Asia, analysts at Energi Danmark said in a note. Recent declines have made it more profitable for US fuel exports to be shipped to Asian markets from August through October, according to BloombergNEF.
Dutch front-month gas, Europe's benchmark, traded 1.1% lower at €28.74 a megawatt-hour by 3:12 p.m. in Amsterdam. The UK equivalent futures were little changed at 70.60 pence a therm after declining earlier.
Recommended for you

Europe gas prices set to drop on mild start to winter