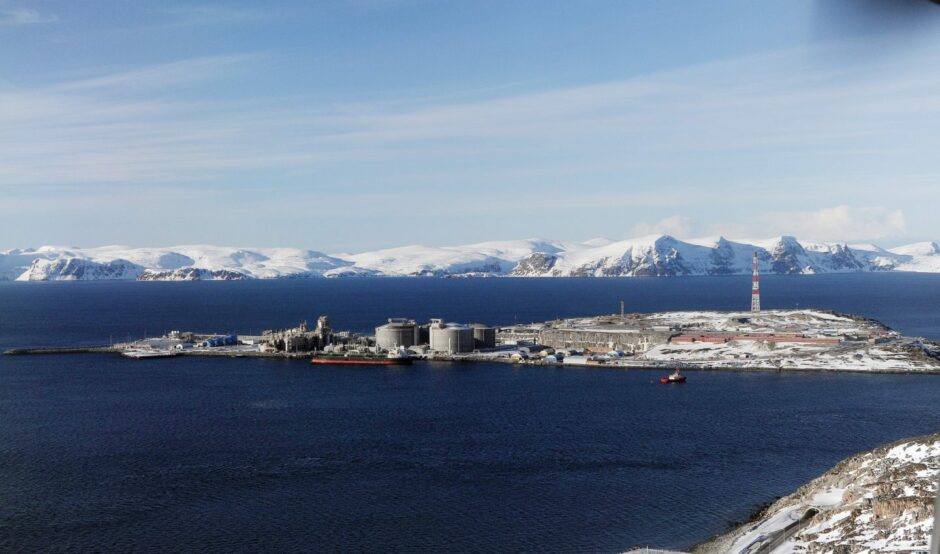 The Norwegian government has given Equinor the green light to electrify its liquefied natural gas facility in northern Norway, a project forecast to lower emissions and lock in gas deliveries beyond 2030.
"We are putting in place the policies so Hammerfest LNG can continue operating to 2040," Prime Minister Jonas Gahr Store said at a press conference in Hammerfest Tuesday. Connecting the Arctic facility to the grid is the "largest, single climate measure decided by a Norwegian government," he said.
The Melkoya plant, which opened in 2007, processes natural gas from the Snohvit field in the Barents Sea, producing some 6.5 billion cubic meters of natural gas a year, or about 5% of Norway's total exports of the fuel.
Equinor submitted plans at the end of 2022 to build an onshore compressor, electric steam boilers, two transformer stations and the necessary grid connections to fully electrify the facility, with an estimated cost of 13.2 billion kroner ($1.3 billion).
The proposal has stoked controversy over whether it will drive up local power prices and divided Norway's ruling coalition government.
The plant is one of Norway's biggest sources of climate warming gases, accounting for about 2% of annual emissions. Replacing on-site gas turbine generators with power from shore will slash carbon dioxide emissions from the facility by 850,000 tons annually after its planned completion, equal to 13% of the 55% cut in carbon emissions pledged by Norway's oil and gas sector, according to Equinor.
Onshore compression, meanwhile, is needed to extend plateau production from the Snohvit field – the first to be developed in the Barents – as reserves dwindle. New 420 and 132 kilowatt cables will power the facility and bolster grid capacity in Hammerfest, the government said in a statement.
The government also aims to increase renewable energy production in Finnmark by at least as much as the energy consumption of Hammerfest LNG by 2030.
"We want development and growth throughout Norway," Finance Minister Trygve Slagsvold Vedum said Tuesday. "Getting more power and better availability of electricity in this area is also an important part of overall preparedness and our national security."
In April, Norway's parliament asked the government to explore the possibility of using carbon capture and storage technology at Melkoya, reflecting public concern over higher electricity costs after the Russian invasion of Ukraine.
Equinor has been given until the end of the decade to phase out the use of gas turbine generators at the facility and may be allowed to use them for back-up power as late as 2033, pending government approval. Onshore compression can begin as early as 2028, the company said Tuesday.
Recommended for you

Equinor announces £300m plan to develop Norway's Eirin gas field