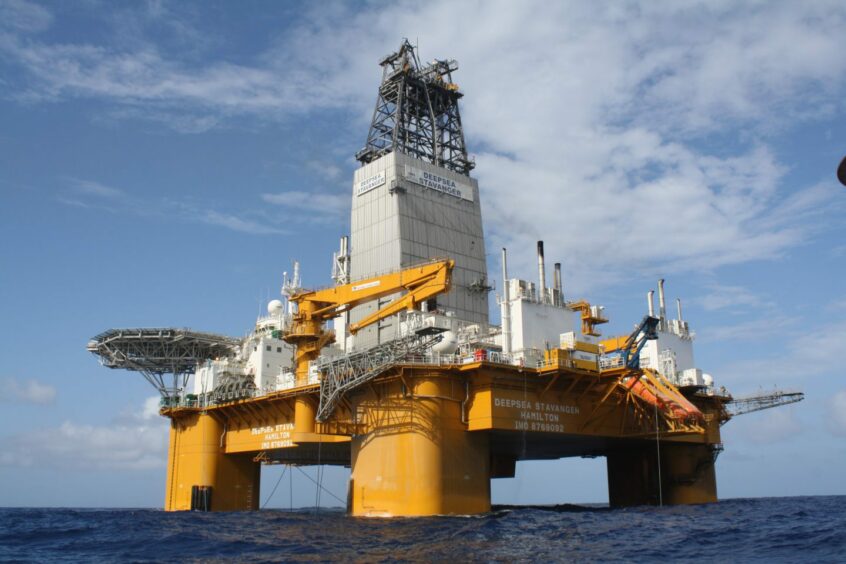 Equinor (OSLO: EQNR) has made a successful oil and gas discovery in the Norwegian sector of the North Sea.
A pair of wells were drilled a couple of miles west of the Fram field, and 80 miles north-west of the city of Bergen.
The primary exploration target was to prove petroleum in sandstone in the Heather Formation from the Late Jurassic and the Brent Group from the Middle Jurassic, as well as to investigate reservoir properties in the Cook Formation from the Early Jurassic, the Norwegian petroleum directorate said.
The secondary exploration target was to collect reservoir data in the Lista Formation from the Palaeocene.
During drilling, carried out by the Deepsea Stavanger rig, Equinor encountered a seven-metre gas column and a 26-metre oil column in the Heather Formation, with moderate to good reservoir quality.
Preliminary estimates place the size of the discovery between 1.5 and 5.5 million standard cubic metres (Sm3) of recoverable oil equivalent.
That equates to about 9 to 35 million barrels of oil equivalent (mboe).
Equinor, alongside licence partner Neptune Energy (15%), will now further assess the discovery, which they consider to be commercially viable.
The pair will explore the potential to tie the find in to other recent discoveries in the area, via existing infrastructure.
Neptune Energy's managing director in Norway and the UK, Odin Estensen, said: "We congratulate Equinor for their safe and successful drilling operation, which again proves the potential in the highly prolific Fram area. Its close proximity to existing infrastructure provides potential opportunities for a low emission, cost-efficient development."
Recommended for you

Longboat confirms non-commercial find at Velocette