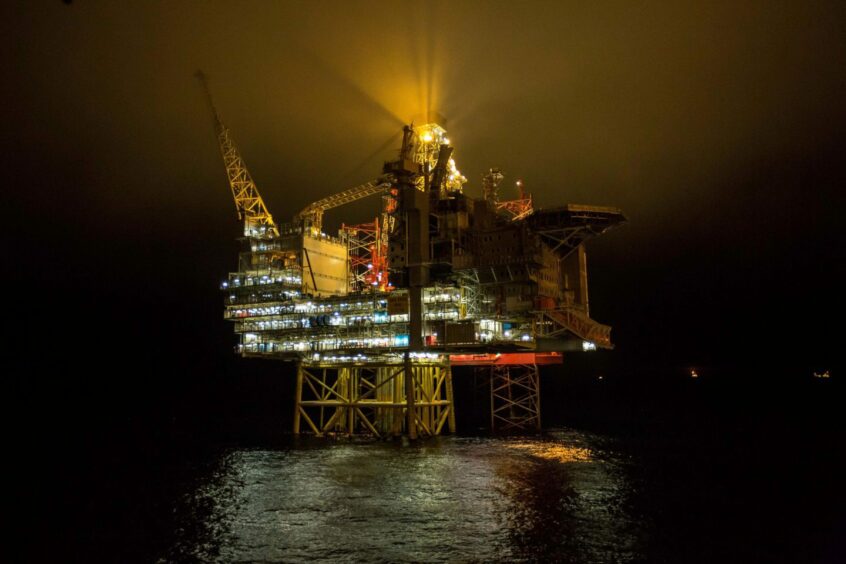 Equinor has submitted a £300 million plan to the Norwegian government to develop the Eirin gas field.
The company said recoverable reserves in the Eirin field, discovered in 1978, are estimated at 27.6 million barrels of oil equivalent, most of which is gas.
Located 250km west of Stavanger, Equinor said the Eirin field will be developed as a subsea facility connected to the Gina Krog platform.
Equinor senior vice president for field life extension (FLX) Camilla Salthe said the development will extend Gina Krog's productive life from 2029 to 2036.
"Utilising Gina Krog's infrastructure will enable Eirin to bring new gas to Europe fast, with good profitability and low CO2 emissions from production," Ms Salthe said.
Equinor said increasing gas exports from Gina Krog was an important part of its efforts to collaborate with Norwegian authorities to deliver as much gas as possible to Europe following the energy crisis in 2021.
Production start-up is expected to begin as early as 2025 if the plan gains approval from the Norwegian Ministry of Petroleum and Energy.
Equinor vice president for FLX projects Ketil Rongved said extending Gina Krog's productive life provides an opportunity to mature additional new reserves in the area.
"We're still seeing possibilities for new discoveries, which is why Eirin's new subsea facility will enable tie-in of new fields." Mr Rongved said.
Under the plan, Equinor said condensate from the Eirin gas will be exported to its Sleipner A platform via a planned oil pipeline from Gina Krog.
Meanwhile, Equinor remains confident the company is still on track to approve the Rosebank oilfield West of Shetland this year as it awaits regulatory approval.
Recommended for you

Rosebank approval was 'litmus test' for UK offshore sector