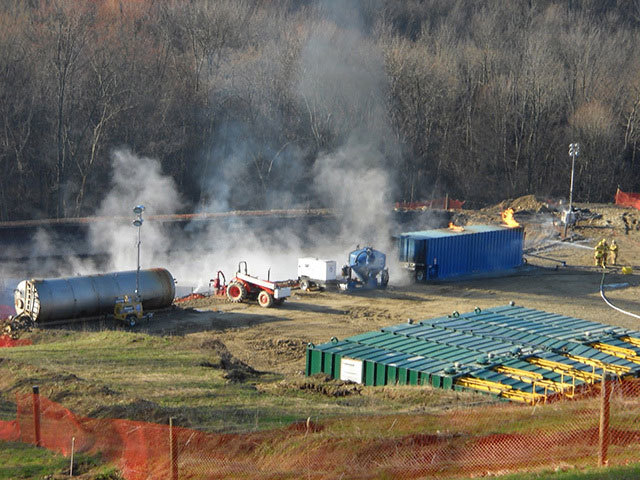 Opinion by Hasan Murat Mercan
The emergence of unconventional gas over the past few years has transformed the global energy market. Breakthrough technology has enabled key producers, especially in the US to supply the global market with shale gas, reshaping the energy landscape in its wake. Since this revolutionary technology was brought to market, companies have looked to deploy it in many markets as part of a global shift to a low carbon, energy secure future.
As the oil price has tumbled, exacerbated by an oversupply, commentators have speculated on the role which shale gas will continue to play. Figures from the US show that the shale gas phenomenon is here to stay; in December 2015 49% of US gas supplies came from unconventional gas and by 2019 it is predicted that U.S. LNG supplies will account for one fifth of global capacity.
According to the World Energy Council's recent study entitled "Unconventional gas, a global phenomenon", developed with project partner Accenture Strategy the growth of unconventional gas is spreading across the world with major implications for markets and prices in the coming years. It identifies emerging trends that are most meaningful in the global context.
This will be a key area of discussion at the 23rd World Energy Congress in Istanbul in October. Industry leaders will gather at the Congress to discuss how to guarantee long term energy sustainability, equity and security. A key component of this will be exploring the opportunity for unconventional gas in this debate and what role can it play in shaping a sustainable and secure energy market of the future.
International growth of unconventional gas
In its infancy, shale was considered to be an energy source which could only be harnessed in the US. Increased global instability and political uncertainty has led to governments making investment in their domestic markets to unlock the potential of unconventionals in the hope it will bring them a secure and affordable resource. Markets such as China, Argentina and Algeria have similar potential as the US in shale gas production and have made progress in bringing their supplies to the markets. Also countries such as Mexico, Saudi Arabia, South Africa, Poland and Turkey are investigating the untapped potential of their shale gas development.
Turkey, as a market on the frontier of the shifting energy debate, has great potential in this area. While Turkish shale gas developments are still in their infancy, Turkish reserves provide many incentives for the nation to push forward in bringing supplies online. Equally, Turkey's geographic position along trade routes to the EU and at the intersection of the Middle East and East Mediterranean gas fields such as the ones around Cyprus, Greece, Egypt and Israel means it has to be a natural gas hub in the region. Indeed Turkey remains committed to its energy leadership role in the region, reflected by its hosting of the 23rd World Energy Congress.
Shifting portfolio allocations
Low oil prices have led many operators to reassess their capital expenditure and investment targets in the short and medium term. Companies have been forced to reduce capital expenditure and are cutting back on large scale investments. Recent reports indicate that more than half of reserves which have been put on hold are deepwater projects – those which are comparatively more expensive.
Unconventional assets are bucking this trend – many E&P operators, such as ConocoPhillips announced plans to increase spending in this area in the US and Canada. Operators are confirming their commitment to shale by shifting their capital to more flexible, shorter-cycle investments rather than in deep well projects.
What does the future hold of unconventional gas?
The climate agreement reached at COP21 in Paris in December 2015 has emphasised the importance for all countries to move towards an energy secure, low carbon economy. Shale gas will play a key role in shaping the market of the future.
To simultaneously meet the two degree target set at COP21 and realise the full potential of unconventional gas, decisive action must be taken to alleviate uncertainty in the market. The recent study produced by the World Energy Council cites that these interventions must include encouraging policymakers to establish frameworks that promote a liquid market and competition needed for security of supply and the formation of clear price signals. For industry, it will be important to bring a higher degree of focus to portfolio allocation, risk management and efficiency and to continue to seek new and innovative investment partnerships to deliver projects.
Despite the uncertain price environment, there is a clear role for gas and shale gas to play a leading role in securing a sustainable and secure energy supply. The World Energy Congress is the first major milestone on the long road from Paris and will be vital in defining the role which gas will play in the future of the global energy mix. Gas has an opportunity to be positioned as a transition fuel to help economies and markets reach their full potential; it will play a vital role in the future of the global energy mix.
Hasan Murat Mercan is the chairman of the National Organising Committee for World Energy Congress Istanbul 2016.
Recommended for you
X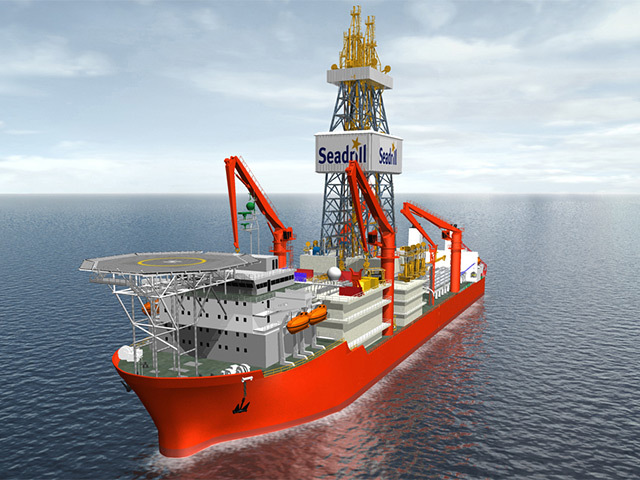 Seadrill surges as short wagers squeezed amid bailout talk