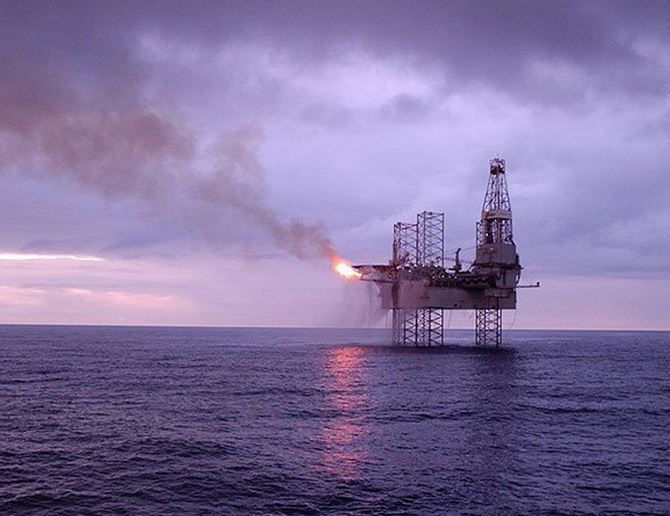 The oil and gas industry is in a state of flux and companies are continuing to tighten purse strings in an effort to protect profit margins. Dan Ibbetson from Aggreko examines five of the issues sending shockwaves throughout the sector and why overcoming these could support a company's ability to compete at the top of the market, now and in the future.
Cost of exploration and production
While oil reserves have depleted in recent years, global demand has remained consistent, forcing companies to push the frontiers of exploration. Drilling deeper and in increasingly disparate locations is becoming more and more common despite perceptions of high costs.
In spring 2015 Wood Mackenzie predicted that offshore exploration budgets would fall by 33% by 2016 as a result of declining opportunities, with improvements to efficiency expected to contribute 5% towards cost cuts[1]. More recently, Oil & Gas UK has announced that in spite of a rise in production last year, the declining oil price resulted in revenues falling by 30%[2], again creating a stronger need for implementing more cost-effective operations.
Energy strategies are increasingly important in that mix. Reducing fuel costs while still reaching capacity demands; improving operating reliability; mitigating the risk of power loss and a drop in production; and tailoring power generation to those production levels are all contributing factors in the search for efficiency.
Skills Gap
Often cited as one of the biggest issues facing the industry, a shortage of skilled and experienced professionals is severely impacting E&P with a number of projects on hold as a result. With around 90% of maritime oil and gas companies struggling to recruit, the industry's ability to maintain growth is limited to the boundaries of its current pool of talent.
Data from the World Petroleum Council has shown that 40-60% of petroleum engineers will retire in the next five years; while the number of people studying STEM subjects and entering associated roles has declined by 12.2% over the last 10 years.[3]
Indeed, Aggreko itself is not immune from the skills gap. We put great emphasis on internal training and apprenticeship opportunities as upskilling is an important part of guarding against this issue. Investment in future talent and the next generation of oil and gas experts should be a key priority.
Stringent environmental legislation
With climate change and the environmental impact of business high on political agendas, companies are under increased pressure to reform production models and working practices to minimise their carbon footprint.
One example of this across the US and Europe is where innovative technology, such as that created by Aggreko in strategic partnerships with producers, is allowing for waste gas to be used as fuel. Traditionally flared or released into the atmosphere, this free fuel source creates a safer and more cost effective operation.
As countries aim to implement carbon targets due to be set at COP21 at the end of 2015, this regulation will further tighten and companies will be forced to re-examine their business processes accordingly. Self-sufficient, sustainable and flexible operations will become the 'new normal', and those leading that change in the oil and gas industry will be better placed to win future contracts.
Health and Safety
Offshore E&P continues to be one of the world's most dangerous professions and supplemental power installations can be one of the most dangerous services provided on an oilfield site.
Risk mitigation nevertheless continues to be a significant factor in any operation and an ability to demonstrate superior health and safety standards will not only reduce crisis insurance premiums, but help avoid expensive litigation costs.
Power loss is one such risk and we place great emphasis on preventing situations that could lead to operational or safety equipment to function. Effective ventilation and cooling technology plays a part in this, both on and off shore.
Oil prices
Depleted resources and declining oil prices have squeezed profit margins and forced companies of all sizes to make tough decisions, and in some ways changed the shape of the industry.
Efficiency is once again the buzzword. Companies are slashing costs by only drilling the best wells, and retaining their most efficient staff and business functions. There is investment in the industry, but you won't find it unless efficiency is there, too.
In the US, oil drilling activity fell by 60% from the peak of 1,609 rigs in October 2014 to an all-time low of 628 in June 2015. Companies are reducing capital expenditure, renegotiating delivery contracts and closing rigs to minimise losses. Despite this, production itself is only just starting to decline, proving the value of an efficient, scalable and productive operation.
Many commentators predict a partial recovery in pricing in 2016. Nevertheless, the tough decisions oil and gas companies have made to stay afloat have changed the shape of the industry for years to come, and those who continue to adapt will have the advantage.
Dan Ibbetson is the Aggreko managing director for Northern Europe