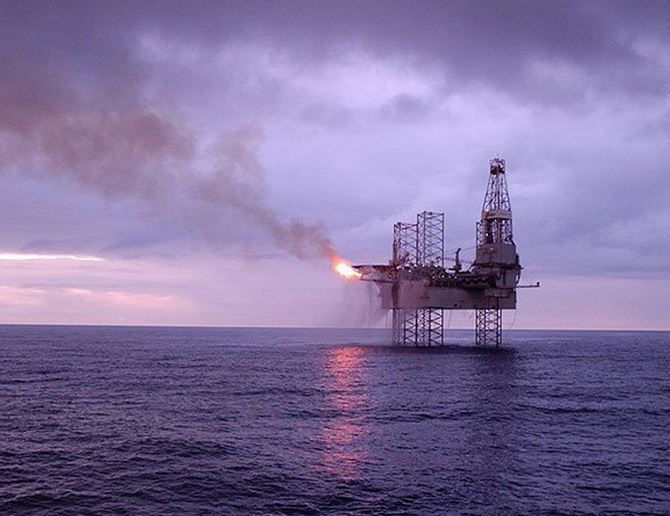 In the lead up to the Scottish election, Energy Voice asked each party to outline their policies on energy. This week the the candidates take on oil and gas. Next week they discuss how they would approach renewables.
We want to see an urgent focus on support for our North Sea industries. We were particularly disappointed that the UK Government abandoned its support for carbon capture and storage as this could have seen Scotland lead the way.
Labour wants to see a public agency invest in the North Sea, to share the risk and ensure that vulnerable infrastructure assets such as pipelines and hub platforms are not decommissioned early. We'd create UK Offshore Investment Limited (UK OIL) to take this forward, on a basis of open-book accounting and to operate as long as necessary to ensure the infrastructure is still available when the oil price recovers. It would apply across the UK Continental Shelf, not just in the Scottish sector.
We are also committed to protecting offshore safety and environmental integrity, among other things by ensuring workers do not risk their jobs by speaking out on safety or environmental concerns.
We have important assets in the North Sea that need to be part of the transition to a low carbon economy. Above all there are people and supply companies that we will need as we move to a low carbon economy. There are new offshore renewables opportunities being developed which will need the skills and knowledge of those who have developed our oil and gas installations.
For a country used to relying on fossil fuels the pace of change has been breath taking. Cockenzie closed 3 years ago, Longannet closed at the end of March. Oil prices are at their lowest for years and even if they come back up, and many thousands of jobs have gone in the North Sea to date.
The SNP Government missed its first four climate targets and its clear to us that after a decade without a clear energy strategy, Scotland needs fresh thinking and a vision for now and the next 20 years.
The challenge for communities reliant on the jobs that come from fossil fuels is that they are not abandoned with years of skills and high quality jobs being lost overnight. We need a plan for the transition ahead.
The Scottish Government must promote investment in new green industries and energy efficiency in existing businesses, whether its logistics, construction or energy. The Green Investment Bank and the new Scottish Investment Bank that Scottish Labour would establish need to deliver long term investment to support new green technologies.
Renewables will be critical to that success, both onshore and offshore, but we've yet to see the full potential exploited in the marine sector.
We don't see fracking as part of the way forward. People simply don't trust the Scottish Government on fracking. Research reports commissioned by the SNP Government place little emphasis on the climate impacts and focus on the restoration and decommissioning of potential schemes. There's no point in a moratorium if it's simply designed to delay approvals until after the election.
Following the Climate Talks in Paris, we urgently need a plan for our future. The SNP have been in power for nearly a decade and there's no sense of the forward looking strategy and support needed. We must capitalise on the knowledge and skills we currently have in Scotland to manage the transition to our low carbon future.
Sarah Boyack is Scottish Labour's Environmental Justice spokesperson.
Recommended for you

Australia's Woodside plans $748m hydrogen export hub