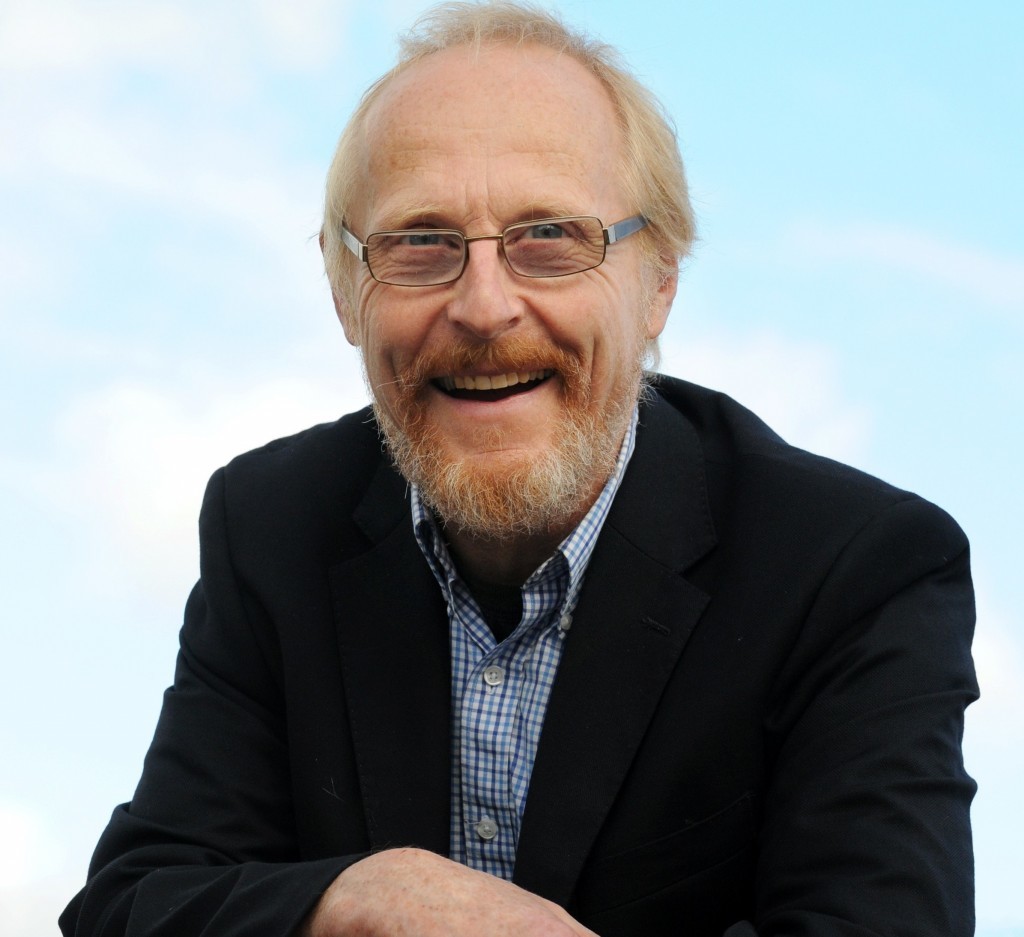 One of the great things about my job is that I get to meet brilliant people.
Despite the doom and gloom that pervades the offshore industry these days, I've encountered a more than average number of such folk, both here in the UK and Norway.
It's the reason for the Irrepressible Genius headline on the front of this edition; the one that we're taking to the Offshore Technology Conference in Houston.
Its the reason for especially highlighting Delphian Ballistics and Well-SENSE, both of which are developing technologies that really can change the game.
Delphian is working on and beginning to earn revenues with a perforation gun that will surely be impossible to ignore, once the Aberdeen firm gains more market traction. It appears Devon Energy is a keen champion of the TriStim system.
Well-Sense is working on a devastatingly simple new, disposable well logging tool that has at its core, naked fibre-optics that are dirt cheap and can be delivered downhole "by a man with a suitcase". According to its inventor, Dan Purkis, the system is as relevant to the health of production wells as determining the state of redundant wells facing permanent plugging and abandonment.
Along the decades, a fair scatter of European companies and individuals have been recognised at OTC for their genius . . . great ideas already going places or which have that potential.
They include Aker of Norway's RamRig design that transformed offshore drilling, Aberdeen company, Nautronix, in 2009, securing a Spotlight on New Technology Award for its NASMUX system and, most recently, Tracero across 2014-15 bagging four awards for its subsea scanner system including at OTC.
Also along the decades, small companies built around someone's genius have been eaten by much larger brethren, because of the technology they've developed and which is starting to make money.
Former Aberdeen companies Petroleum Engineering Services (PES), Petroline Well Systems (£104million) and DES Operations are excellent examples.
PES went to Halliburton, Weatherford ate Petroline and DES was picked off by Cameron for its MARS system.
Being bought out by a big brand is surely the hope of most entrepreneurs, whatever the industry.
Every time there's an oil price crisis, there's a scramble for technology; but when times are good, most operators seem disinterested in pushing back the frontiers of this or that with the promise of netting extra barrels long-term.
There are of course exceptions and the most outstanding for me is Statoil which, for example, is doggedly pressing on with its "Subsea Factory" dream, making big strides during the last boom.
Moreover, Statoil champions small technology firms, in my opinion significantly eclipsing the efforts of other Big Oil club members. I'm not saying the others aren't doing their bit, but it's less obvious to me.
Aside from Delphian and Well-SENSE, who are the other companies that have captured my fascination?
I want to start with Enpro Subsea. Poor Ian Donald probably thinks I've forgotten about him as its been weeks since I visited Enpro. He is building the firm with John Reid and Tom Bryce. Two others, Steve Robb and Neil Rogerson complete the management team of five, four of whom where key to the success of DES Operations and its MARS system.
They're classic example of heritage North Sea people who simply do not give up. DES was a success story, but doubtless the guys wondered if they would make it across the proverbial "Valley of Death" with their "multiple application re-injection system"."
It was at the time described as "the equivalent of a USB port on a subsea completion", and was used in various major projects to incorporate subsea processing technologies at that time.
Cameron bought DES in Q1 2007, there was something of a lock-in with Donald serving as VP Mars Production Systems at Cameron until 2011.
The current business, Enpro Subsea was formerly Cansco Subsea which was originally founded in 2011. The firm is built around field development, production optimisation, decommissioning and project management.
One core offering is the company's range of ESSI (enhanced subsea sampling & injection) products. ESSI represents an apparently flexible cost effective alternative for accessing hydrocarbon flow subsea to enable well control, scale squeeze, acid stimulation, fluid sampling and multiphase metering. It is an "open standard" system.
Donald is very proud that the business has been profitable from day one.
Crossing to Norway where I attended the Subsea Valley Conference, I was also treated to encounters with a bunch of baby companies working up great ideas. Two that really caught my imagination were Fishbones and Subseadesign.
Fishbones is built around a multilateral stimulation technology developed through a JIP, members being Fishbones AS, Statoil, Eni Norge and Innovation Norway, plus it was supported by the Research Council of Norway.
The technology stimulates wells by creating a large number of laterals from the wellbore into the formation. The laterals are drilled utilising small diameter tubes with drill bits and turbines which are conveyed into the well as integral parts of an open hole liner.
For the laterals' drilling process, drilling fluid is circulated for a few hours using the rig pumps. This circulation turns the turbines which drives the bits into the formation creating the laterals.
I'll cover Fishbones properly sometime soon. It's amazing and has demonstrated great promise during trials.
Then there is Subseadesign with its self-aligning pipeline/umbilical connector that can cope with joining subsea pipework that is misaligned up to three degrees. Moreover, it is metal to metal.
This is a humble product with a big money-saving wow factor, which is perhaps one reason why 72 of the company's new product have been ordered for the Johan Sverdrup.
The tiny firm is working on an ROV-installable connector variant, plus it has developed a wellhead load relief system based on simple guy wires. Just think in terms of setting a classic tent pole rock steady and you have the idea. Fantastic and so obvious.
Back to ABZ . . . read the bold Balmoral deep test facilities opposite. This too is a frontier buster company . . . very much so.
I love the incredible ingenuity of this industry; may it never, ever stop.
Recommended for you

Exclusive: "Strong demand" sees headcount and revenues rise at Aberdeen's ROVOP