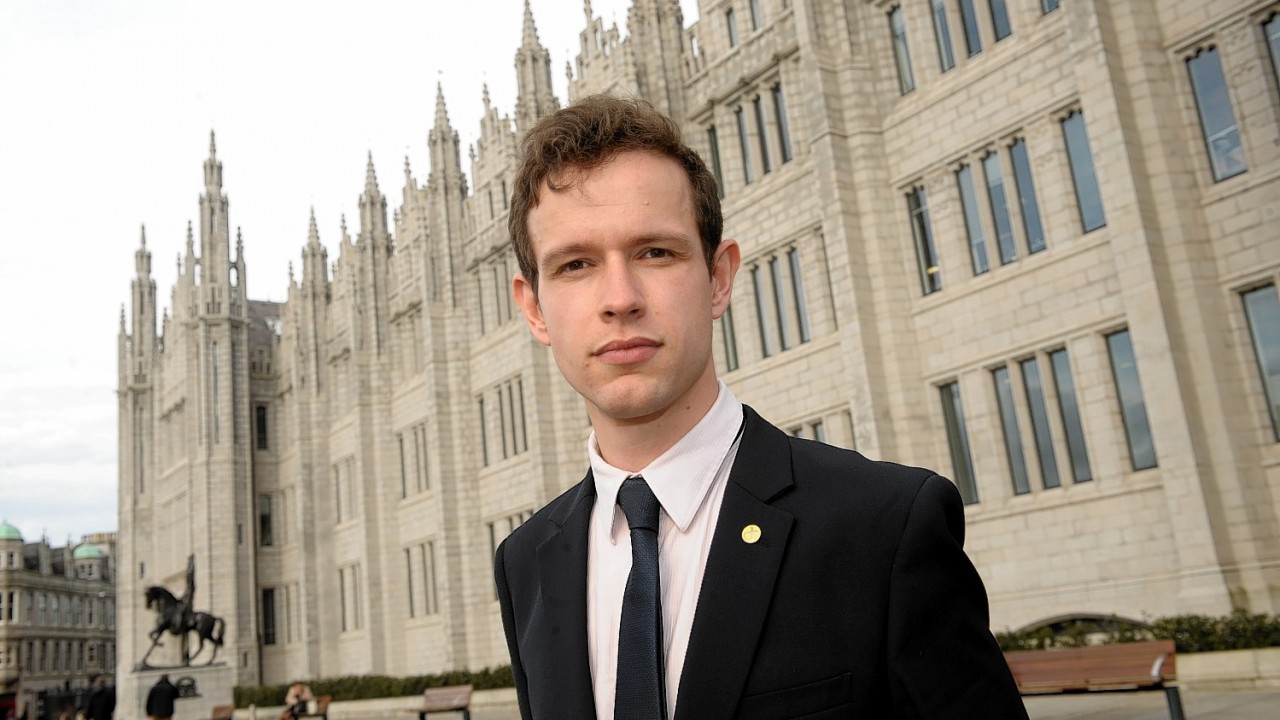 Ensuring Scottish companies are given support from government to win contracts to decommission major oil and gas assets is an industry priority of the SNP, and a key focus of ours when we address what the sector needs now and in the near future.
We want businesses here in Scotland to benefit from the multi-billion pound opportunities that will become available, though the power to control key levers of tax which directly affects that is still in the hands of the UK Treasury in Westminster.
It goes without saying that we do not want to be in a position where rigs are rushed to shut down before oil can be fully recovered, and with new fields still being discovered and developed we know there is still life in the North Sea.
No one wants to waste our assets, but planning on how they will be decommissioned when they have reached the end of their economic potential has to be a logical and responsible move to make.
Steps can be taken by the industry and Government to ensure that decommissioning is delayed for as long as possible. Delaying decommissioning makes sense to the licence holders and to the government – we need to make sure the maximum value is delivered before the expensive work of decommissioning begins.
But it cannot be delayed forever, and while decommissioning a field marks the end of the productive life there is still value in jobs and technical expertise to be earned.
During the Energy Bill debates in the House of Commons, myself and my SNP colleagues repeatedly called for a proper strategy for tax rebates for the supply chain specifically to allow investment into decommissioning capabilities.
We are continuing that push for support now in the Finance Bill to try and secure better chances for Scottish and UK businesses to win major contracts to decommission rigs.
Time and time again we ask for there to be a clear commitment from the UK Government on this, but they repeatedly come up short.
Maximising the potential of the North Sea is a key focus of ours and should be a shared responsibility of industry and government to secure we get the most out of the UKCS, and decommissioning is a part of that, although it is the final part.
Tax relief schemes are given conditions, and it is high time that some of those were implemented specifically for businesses looking to decommission assets in the future.
The UK Government can, if it chooses, give a boost to companies right now but from what we have seen over the past two years it is obvious that Westminster move slowly to assist the oil and gas industry.
As the first basin to see decommissioning there are significant opportunities to develop the skills in what is essentially a new industry and for those skills to be deployed across the globe as other areas mature.
There is also the significant onshore activities that will be associated with decommissioning from project management to the breaking down of rigs and pipelines.
The scale of decommissioning to come will mean that not all of this will be able to be done in Scotland or the UK as a whole, but given the taxpayer will be footing the bill approximately 60% of the costs it is reasonable to look that the lion's share of the economic benefit of that spend comes to the businesses and workers here at home.
Callum McCaig is MP for Aberdeen South, Energy and Climate Change spokesperson for SNP Westminster Group
Recommended for you
X

Opinion: Not a headlong rush into decommissioning, but we should plan ahead