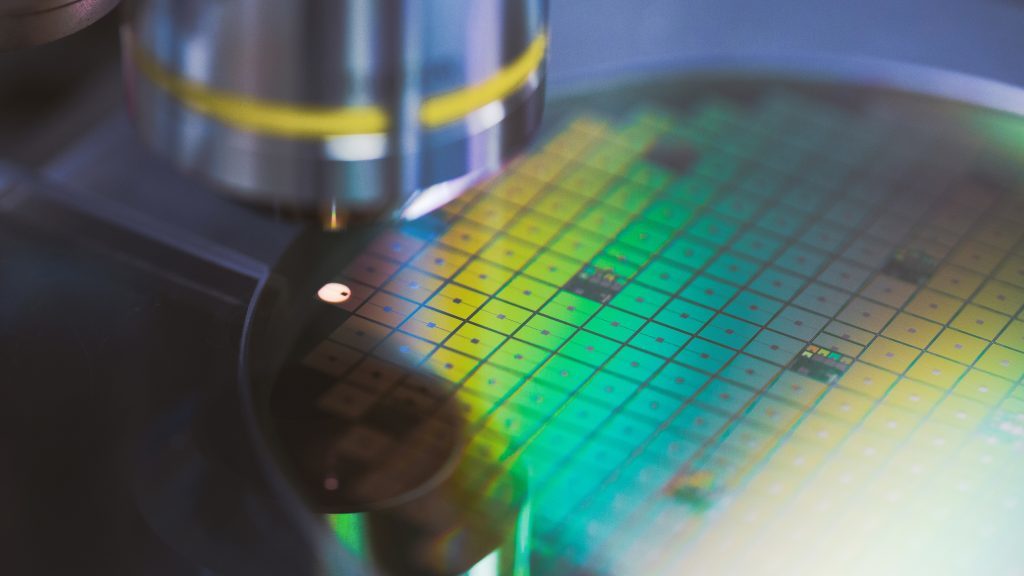 Dubai is a city with ambition and a reputation for breaking records. While the United Arab Emirates (UAE) has become synonymous with oil, much of Dubai's growth has, in fact, been driven by large investments in construction and real estate. The city built the world's largest artificial islands, the world's tallest hotel and recently announced plans to build a new tower in Dubai to surpass the world's current tallest building. It has even announced plans to construct the world's first 3-D printed building. With this in mind, it's perhaps no surprise that when Dubai turned its attention to the renewables sector, its ambitions were never going to be modest.
With a record-breaking project in the works and a number of innovative initiatives such as the Dubai Rooftop Solar program, which aims to have solar panels on the roof of every building in the city by 2030, and solar-powered 'palm trees' under its belt, what has made Dubai so successful? Here we outline four factors which have contributed.
1. The culture of innovation
Dubai is always striving to achieve new records. It's not just about luxurious real estate, the city is home to everything from the world's largest indoor theme park to the world's longest driverless metro line. The city's ambitious attitude towards solar power generation has been much the same. This year it announced a solar farm so large that it will make the city the world leader in terms of solar power generation from a single plant. The plant will be the size of 285 football fields. It will ultimately produce 1,000 megawatts by 2020 and 5,000 megawatts by 2030, enough to provide power for 800,000 homes and will also help to reduce carbon emissions by 6.5 million tonnes annually. The city certainly doesn't do anything by half.
Although recently overtaken by Chile, Dubai had also held another solar world record—the world's cheapest solar power, with developers bidding as little as 2.99 cents a kilowatt-hour to develop 800 megawatts of solar-power capacity. This price easily undercut the price of electricity from coal and was a full 15 percent lower than the previous record set in Mexico.
2. Easy financing
While the Dubai economy has had ups and down, the economic climate in the UAE has ultimately contributed to Dubai's success in the solar sector. The government maintains an AA credit rating, which has meant that interest rates are low, and there is a lot of international investment, in particular from Saudi Arabia.
Dubai has worked hard to create an appealing environment for investors; looking to create the facilities, skills base, resources and fiscal environment that makes it an appealing hub for international businesses operating in the region.
3. Climate
The climate is a huge factor in Dubai's success. The area has an abundance of sunlight, around 3,500 plus hours of yearly sunshine to make use of. The industry also enjoys the benefits of plenty of available flat and accessible land on which to construct solar farms as well as proximity to high-quality existing infrastructure.
Of course, the desert conditions can also cause challenges—temperatures of up to 53 degrees Celsius can pose a number of structural and technical challenges for solar power, which could put a cap in growth if not addressed—and equipment must deal with high levels of heat, dust and humidity for a sustained period of time.
4. Government targets
The solar industry in Dubai receives strong support from the highest levels of government. Last year, the political leader of Dubai, Sheikh Mohammed bin Rashid, announced the Dubai Clean Energy Strategy 2050, which includes a number of renewable energy targets.
This will see the emirate generate 7 percent of total power from clean energy sources by 2020, 25 percent by 2030 and 75 percent by 2050. The energy mix will include 61 percent from natural gas, 25 percent from solar energy, 7 percent from clean coal and 7 percent from nuclear power by 2030.
Challenges still ahead
While it may seem that there is no stopping the city, it does face challenges, which need to be addressed for solar to continue to shine brightly. For example, the low price of solar power (2.99 cents a kilowatt-hour) is a challenge for suppliers, as margins are increasingly slim. As the only way is down in price, operators need to continue to find ways to cut costs during operation.
One way to do this is to increase efficiency by swapping traditional solar inverters out. Use of a silicon carbide inverter instead allows an additional 1 percent in power conversion efficiency compared to current standards. While 1 percent may not seem like a huge amount, if a 100-megawatt solar plant was just 1 percent more efficient, this would deliver approximately $2.5 million worth of power over the plant's lifetime. Not only would this solution help improve an operator's margins, but the technology is actually built to endure higher temperatures than standard inverters (perfect for Dubai's sweltering conditions), and its higher power density helps reduce its size and footprint.
The Middle East has always been synonymous with oil and gas, but in the past few decades, Dubai has made real efforts to diversify its economy and become a leader in the renewables sector. If Dubai can ensure that its solar farms remain profitable, then it will be on track to achieving its goal and becoming the world's most energy-efficient city by 2050.
Hani Majzoub is newables sales leader for the MENAT region at GE's Power Conversion business
Recommended for you

Thailand's PTT makes $453 million Indian solar bet