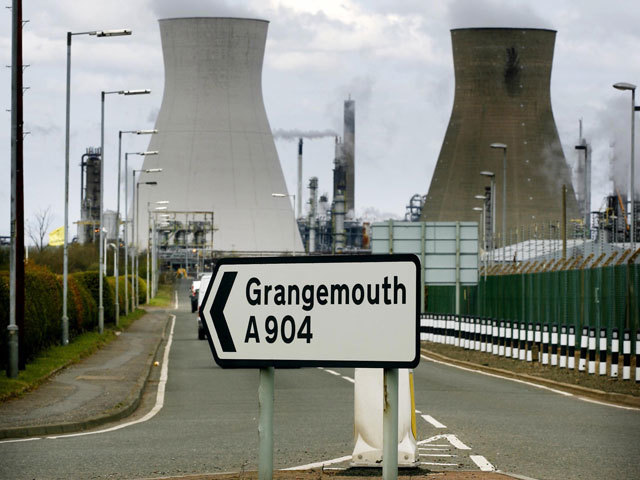 There's a moratorium on fracking here in Scotland because of the huge public opposition to it.
It is seeing the suffering of communities and damage to the environment in the US that has led to communities the length and breadth of Scotland calling for a permanent ban on fracking.
In Pennsylvania, where almost 10,000 wells have been drilled in the Marcellus Shale, people have seen their livelihoods destroyed, their local environment perhaps irreparably damaged and are linking certain sicknesses and ill health to the arrival of the industry in their neighbourhoods.
INEOS are importing ethane from gas fracked in the Marcellus shale, where one of their suppliers, Range Resources, has attracted record fines for environmental violations and is implicated in gagging orders against children. INEOS also want to frack the central belt of Scotland, where they own or hold a majority stake in all onshore oil and gas licenses, and vast areas of Northern England despite strong opposition there too.
We are confident that the Scottish Government will not allow fracking to go ahead in Scotland once it has completed its study into the health, climate, seismic and economic impacts of the industry.
No state has had a moratorium on fracking, looked at the evidence and decided it's a good idea. In fact, bans, moratoriums and restrictions are mounting all over the world.
Aside from local health and environmental impacts, there's also of course the critical issue of climate change. When we know we must leave 80% of known fossil fuel reserves in the ground if we are to avoid the most devastating impacts of global warming, it is simply irresponsible to go after even more. On climate grounds alone fracking should be banned. And in the bigger picture what this means is that we need transform our economy away from fossil fuels to a resilient, climate-friendly model.
It's crucial that we start planning now at a local and national level for this transition to ensure it is fair for workers and communities dependent on carbon-intensive sectors. If INEOS really cared about the future of the Grangemouth plant and its workers, that's what it would be doing now instead of shipping harmful fracked gas in from the US.
Recommended for you

Fears for hundreds of jobs at Grangemouth after restructuring threats