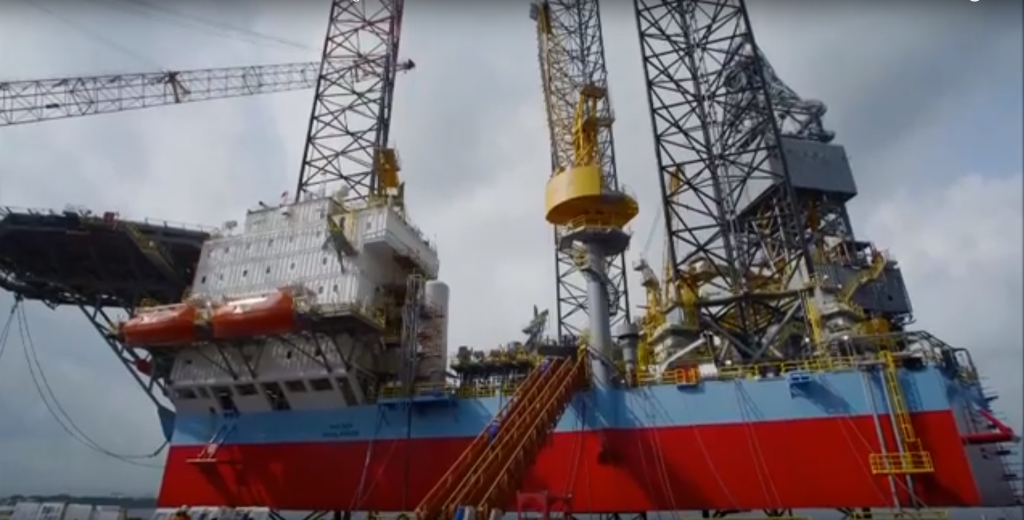 Soren Skou doesn't hang around. Shortly after he became chief executive of AP Moller-Maersk A/S in the summer, the Danish conglomerate said it would separate its transport and energy activities.
Now Maersk is reportedly considering a brace of M&A deals: the purchase of Hamburg Sued, the world's seventh largest container shipping business by capacity; and a combination of Maersk's oil unit with North Sea assets belonging to Dong Energy A/S.
Skou's acquisitive instincts are understandable. Interest rates remain low and cheap oil and freight rates have probably deflated the value of energy and shipping assets. Maersk has a balance sheet in reasonable shape, unlike many rivals. It had almost $12 billion in liquidity reserves at the end of October (cash and undrawn revolving credit lines) and net debt is a manageable 2.8 times Ebitda.
But even though Skou sees Maersk's future in shipping, not energy, the oil transaction appears the more attractive of the two.
Buying Hamburg Sued, owner of almost 3 percent of the global container shipping fleet, would cement Maersk Line's status as the market leader. As a private company (it belongs to Germany's Oetker Group), Hamburg Sued doesn't have to report earnings. But if Maersk is losing money, it's safe to assume Hamburg Sued isn't making much either.
True, freight rates have bounced back from record lows. But they're still extremely weak by historic standards — after the industry ordered too many ships. Now rising trade tensions following Donald Trump's election as U.S. president threaten to sap demand further for shipping goods by sea.
Perhaps this will let Maersk acquire its German rival cheaply. France's CMA CGM SA bought Singapore's Neptune Orient Lines Ltd. last year for $2.4 billion, and Hamburg Sued is about the same size in capacity terms (even though it doesn't own all of that).
Still, while bringing the two companies together might help Maersk cut more costs, there's a danger that it throws good money after bad.
By contrast, the Dong transaction looks relatively appealing, particularly if it can be structured to preserve cash. Maersk's oil unit pumps more than 300,000 barrels of crude equivalent a day — about three times what Dong produces. However, Maersk is poised to lose 40 percent of that next year when a license in Qatar expires.
Building scale in the North Sea would help Maersk accommodate that loss and realize cost synergies in oil, making the unit more attractive ahead of a possible sale or IPO. Dong, which went public in June via a $15 billion IPO, has slashed costs and new investment at the oil unit, which it's running for cash to fund renewable activities.
So at least it shouldn't be a burden on Maersk, whose oil business is also profitable at current prices. The assets are worth at least $2 billion, according to Exane BNP Paribas, and possibly more if Maersk can exploit Dong's tax advantages.
Dong would doubtless prefer cash but Maersk's interests would be better served by a joint venture or merger of the units. Container shipping remains a hugely capital-intensive industry with pretty miserable returns. With its future tied to carrying goods by sea, Maersk needs all the cash it can get.
Recommended for you

Oil and gas emissions predicted to rise for North Sea companies