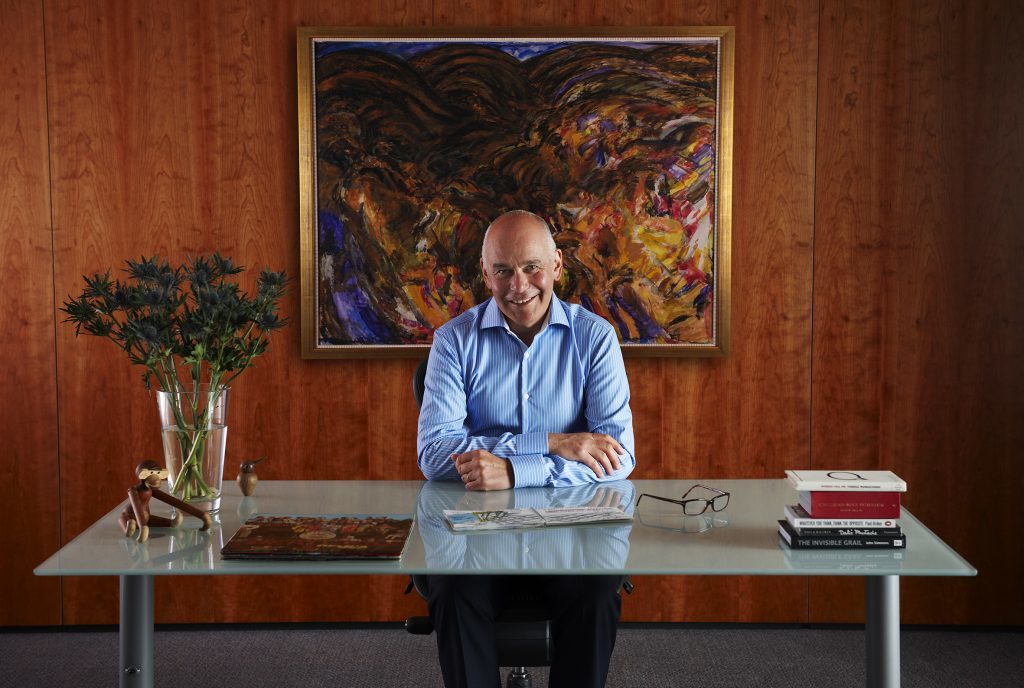 If nothing else, 2016 taught me to expect the unexpected. In the context of the legal profession the drivers for change that we have experienced this year may well be seen in the future to have eclipsed the impact of the shockwaves felt in 2008/9.
But what is important now, is how the legal profession responds.
The combination of technological, geopolitical and sociological change could make some aspects of business unrecognisable as we look forward, and for me, this creates a dynamic and challenging yet very exciting prospect.
Scotland's GDP has grown substantially less than that of the rest of the UK since the last recession. Increasingly, we need to look abroad for opportunities – something that traditionally Scotland has been very good at. As the UK redefines itself on the world stage, our clients will be a lot more proactive in their international strategies. If there is one theme that has emerged over the last twelve months in the UK, across Europe and beyond, it is that there is a clash between globalisation and cultural identity. The one size fits all model is being rejected. We need intimacy with the markets in which we operate. We need to understand their cultures and traditions and not try and make them fit into our matrix.
Closer to home, I think we could see a more challenging transactional environment in 2017 as Brexit terms and timing gain some clarity. We have witnessed relatively high levels of activity following the EU referendum, which may suggest there was a rush to get deals over the line this year.
However, with the reduced value of Sterling against the Dollar and the Renminbi there will be increased opportunities too. There is likely to be more international investment into the UK by overseas buyers. International investors are increasingly realising that the UK doesn't equal London and are looking at targets in Scotland.
For the UK oil and gas sector there are definitely green shoots. Although the cuts made over the last 18 months have been deep, many organisations that have survived have come out better equipped than ever to operate and be profitable at levels of $50bbl. The expectation is that this will lead to an upturn of activity in 2017 driven by renewed investor confidence and an appetite of the market to invest heavily in new technologies that will help in the renaissance of the mature North Sea basin. As Mike Tholen of Oil and Gas UK, put it, perhaps we can't yet see the elephants – but we can certainly hear them coming towards us!
There is possibly no sector where the international dimension is more important than in oil and gas. We will see relationships developing with new markets. For example, could India's growing thirst for energy create opportunities for the North Sea supply chain? These relationships will require a considerable investment of time, resource and patience.
Perhaps the biggest impact in the longer term will be technology. Whereas we used to think in terms of a technology sector, that is no longer the case. Nowadays, every business is a technology business. As an example, in the construction industry, we are seeing people clock in using biometrics. In the North Sea, assets are managed with much leaner teams due to the emergence of technologies that allow real time reporting and predictive outcomes.
We will also find technology increasingly being a driver in the traditional sectors causing us fundamentally to rethink our business models and our work processes. As a client put it to me, "Uber or be Ubered!"
And let me conclude my week with Energy Voice on a positive note. The end of the year brings good news for Aberdeen City and Shire. The long-awaited decision to proceed with the expansion of Aberdeen Harbour is welcome news that underpins our ambitions. This, the latest in a number of key infrastructure projects will, I firmly believe, reboot the North East's resolve and ability to redefine itself. Such projects will ensure Aberdeen its position, not just within Scotland but internationally, for years to come.

Philip Rodney is the chairman of Burness Paull and Energy Voice's guest editor this week.
Recommended for you

'Critical' years for rapid test and deployment of net zero technologies