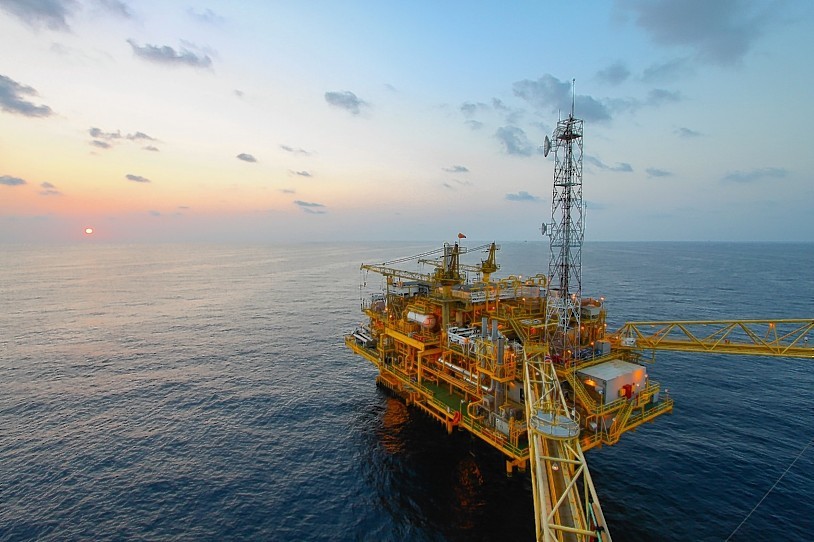 Recent M&A activity as well as ongoing discussions within the UK North Sea Oil and Gas industry is shaking many traditionalists. The renewed interest from smaller operators in growing their presence in the region and the arrival of private equity businesses as the new owners of exploration and production companies will mean leaner operations, with shrinking workforces an inevitability.
However, in unprecedented times for the industry, we should not be afraid of the new, be it low oil prices or the imminent need for decommissioning.
Aberdeen's oil and gas sector could be on the verge of a different kind of future. The new players hold a promise of introducing new ways of working. This will require innovative operating models and greater usage of digital, which will in turn attract a new, more technologically savvy generation.
By doing so, they could ultimately hold the key to an evolution in the industry that will make it more sustainable in the face of increased supply from other basins and the prospect of continued low oil prices.
A new kind of workforce emerges
One of the most significant impacts the new ownership of oil and gas companies will bring is likely to concern the size, shape and capabilities of the workforce. As digital trends take hold, with new masters looking for more efficient operations, we can expect the energy workforce of tomorrow to look very different indeed.
Currently, 80 percent of the typical workforce in the oil and gas sector consists of third-party contractors who are perceived and managed more as a cost centre than a resource aligned to strategy.
The new executives of UK North Sea oil and gas companies will seek greater visibility and control of that workforce, bringing it closer together with the emerging digital technologies to automate workflows and augment and extend skills to suit streamlined operations.
Digital technologies will help enable much more than this. They mean more mobility, more collaboration, cloud-based services, the Internet of Things and wearable technology, all focusing on delivering cost reduction and greater productivity. The use of drones and virtual reality will help in linking operatives on rigs to experts on-shore, changing health and safety, repair and maintenance operations.
It doesn't stop there. Digital also means more automation. Automated drilling floors will likely reduce drilling time by a third and the offshore staff needed by more. Intelligent machines automate some of the more routine asks that take up so much of managers' time. Coordinating processes, monitoring performance, and scheduling resources and activities are similarly prime candidates for automation, freeing up managers to focus on more strategic issues and activities.
But are companies ready?
In a recent Accenture trends report , the application of digital technologies was identified as one of the largest opportunity areas where oil and gas companies could drive transformation, yet most survey respondents felt their company did not have sufficiently mature capabilities to realise the full value.
In my view, companies will need to re-think and adapt their approach towards the workforce in three ways:
1.Equip the right talent with the right tools – At the heart of the digital revolution is still the individual. New technologies by themselves will bring limited benefits if they are not operated by competent and skilled professionals, equipped with the right set of integrated applications, providing real-time data and insights.
2. Make collaboration part of the day-to-day business – While no one will dispute new technologies will undoubtedly make companies more efficient, if not appropriately managed, they could significantly increase the complexity of maintaining and improving day-to-day operations. To that extent, companies will need to better embrace collaboration with partners and service providers, while promoting intra-company cooperation between teams and business units. As-a-Service delivery models and technologies such as blockchain could prove critical.
3. Bring the excitement back – Let's face it, North Sea oil and gas is not at the top of the list of most millennials as their preferred industry to work for. And who would blame them – the majority of the news does not seem to be encouraging. However, this remains a thrilling industry, with exciting and difficult challenges, while still fundamental to virtually everyone on the planet for at least another generation or two. Making it a desired place to work will be fundamental to companies who need to attract employees with new skills across a whole spectrum of disciplines – from economics to communication and coding to technology development.
Opportunities ahead
After a difficult and painful period of workforce reductions, the need to nurture new talent for the industry has never been greater, and it is a big incentive to creating new career paths for talented graduates, boosting the overall confidence in the industry. The arrival of new industry players and the launch of the Oil and Gas Technology Centre can act as catalysts to new thinking, new strategies and the capabilities of the evolving workforce of the future.
And this can be pretty exciting.
Davi Quintiere is senior manager for Accenture Energy, Aberdeen
Recommended for you
X

Aberdeen-based Iqarus buys up Afghan medical centres