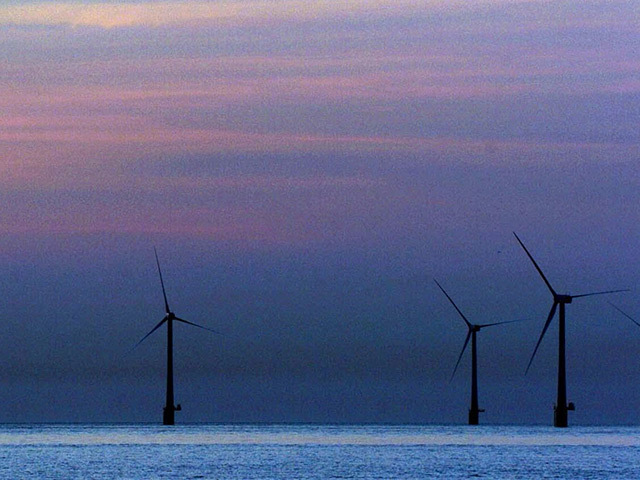 As I write this, parliamentary candidates of all hues are going hammer and tongs at one another in what has become a vicious battle for political supremacy in the UK.
Frankly, it is the vilest contest for power I have ever consciously witnessed. And, as far as I'm concerned, the most horrid of all are the Tories; I am willing them to lose and for Labour to seure UK control; in coalition if need be.
And I'm rooting for Corbyn despite the disgusting carry-on at Aberdeen City Council with Labour councillors prepared to side with the devil … the Tories … in a bid to block the Scottish National Party from taking power locally.
Retribution came swiftly for the miscreants; all were swiftly suspended by Labour's Scotland leader, Kezia Dugdale.
We as an electorate are asked by such people for our vote … whether at local or national level. They give us the spiel … the patter … and expect us to believe them.
Having got what they wanted it seems that too many forget who put them into their positions of power. They forget who they are and where they came from. They do not respect those who franchised them to go forth and that was made abundantly clear at the Aberdeen City Council local election.
It is they to whom we entrust a set of responsibilities at the heart of which are caring for the Granite City and its citizens and ensuring that there is a future … preferably successful and vibrant.
And a critical part of that future is the energy industry … mostly oil & gas-related for blindingly obvious reasons but, increasingly, low carbon energy too.
But I wonder how well Aberdeen's new administration actually understands the energy world that has so far generated half a century of prosperity though perhaps not as much as might have been possible had past city administrations, Scottish and wider UK governments had their respective sets of ducks line up and nailed to the wall properly.
And to my mind, there is a serious need to get Aberdeen's ducks properly nailed to the proverbial wall.
Energy has commented in the past on the critical lack of real vision regarding the city's future in Energy. And I ended up in a row last year with Ian Wood regarding the narrowness of the Opportunity North East agenda and of the City Deal that placed what seemed like exclusive emphasis on upstream oil & gas with nary a reference to low carbon.
Even laying down a marker for the future would have sent out a valuable message.
At the Energy Institute's annual Aberdeen dinner early this year, its CEO Lousie Kingham hammered the city-region for being too narrowly focused on oil & gas and that it had to wake up, get with it and cash in on the wider world of energy. That did not mean diminishing its role in oil & gas; rather the message was about lateral thinking.
I congratulated Louise for what she said; it was absolute vindication for my stance on the need for Aberdeen to become the energy capital of Europe that it claimed to be for a time but, sadly is not.
Nor will it be unless Aberdeen City Council together with ONE, Scottish Enterprise and any other relevant organisation co-operate to comprehensively embrace the energy transition that is now so widely acknowledged around the globe. and relevant to ABZ.
Seventeen years ago it was crystal clear that the future of energy was going to be very different; moreover the change would come much faster than many realised. Hence the decision to establish All-Energy and Aberdeen Renewable Energy Group.
Glasgow swiped All-Energy a few years back and Aberdeen City Council is doing its best to get shot of AREG into some kind of private ownership arrangement … or whatever.
At least it still exists and we have the European Offshore Wind Deployment Centre in early build.
Unfortunately,,then, the Scottish government and Scottish Enterprise at times seemed ambivalent about both All-Energy and AREG. Policy was pushing stuff to do with renewables to the central belt … mostly Glasgow. And the two carbon capture projects that promised to involve the Scottish north-east were screwed up by London.
My now understanding is that this self-same attitude at government and agency level had much to do with the manner in which the Aberdeen City Deal was built around oil & gas and infrastructure and how dare anyone protest.
Assuming that it is true, then it accounts for what has happened since. However, I also understand that there is a chink of light with regard to the critical need for Aberdeen to become more thoroughly involved in low carbon and renewables than currently appears to be the case.
And about time too. It's totally wrong to artificially hold back a city so stuffed with energy expertise in the first place. Thankfully, there are quite a few firms in the town that perhaps owe their survival through the latest oil & gas slump to decisions to give renewables a go anyway, some of it in the oil & gas context.
Even Oil & Gas UK has got that message and signals this clearly in its response to the UK Government Green Paper on Industrial Strategy.
There are numerous references to renewables and I think a paragraph on page 17 is especially pertinent.
It says: "We would look to the UK Government particularly to provide financial support to develop technology with cross-sectoral application. For example, technologies developed to address asset integrity are as applicable to offshore renewable activities as to oil and gas assets. Both sectors operate in hostile, salty conditions and the technology to extend their assets' lives safely is relevant in either case."
Of course, four/five days after this edition of Energy is published, there will be a new UK government. The big and growing issue of energy transition will have to be addressed systematically and for the long-term by London.
And Aberdeen should assert itself in this urgent issue like never before.
Recommended for you

UK Government to relax gas quality rules to boost North Sea supply