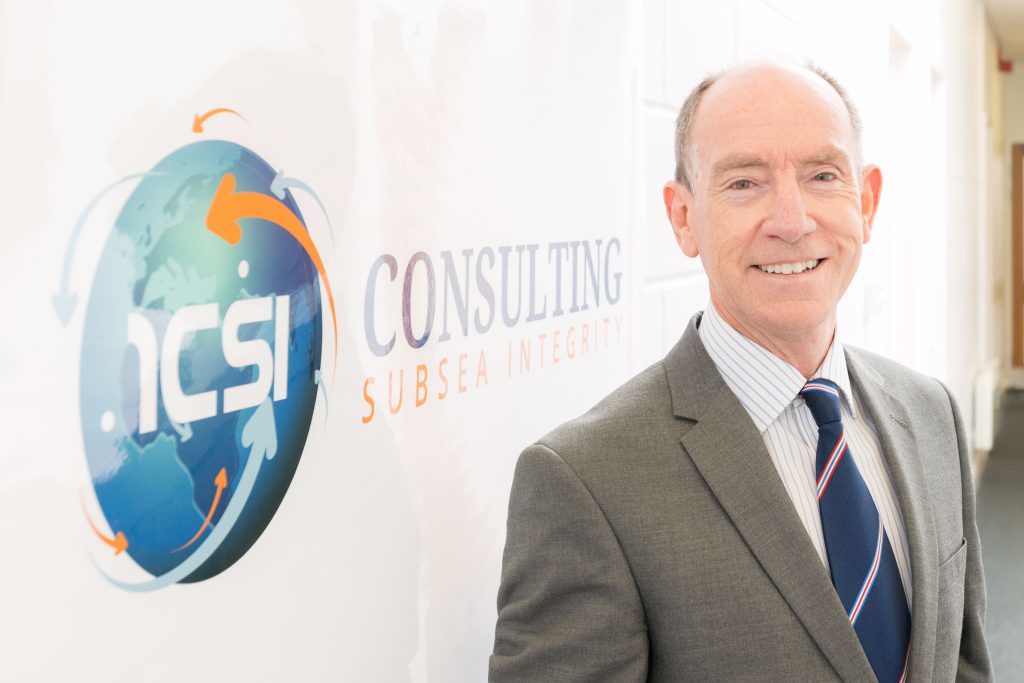 Starting up a new business in the current VUCA, (Volatile, Uncertain, Ambiguous and Complex) oil and gas industry may, at first glance, appear an act of some madness – but bear with me.
Redundancy galvanizes people in different ways. In my case, it provided a trigger to put business ideas in place which hadn't been possible within the confines of a multinational organisation. Not least because its corporate and decision making centre was on the other side of the world.
During that leaving process a fellow departing colleague, and my business co-founder to be, made a compelling point in flagging up that subsea assets and degradation mechanisms are no respecters of downturns and redundancy. They will, of course, continue to deteriorate.
In fact, more than 60% of the world's oil and gas transmission pipelines are over 40 years old and, for the most part, in urgent need of rehabilitation in order to re-establish original operating capacity. So, the initial urge to use my new freedom to complete outstanding Munros and undertake an extended tour of Scotland's finest golf courses was parked and the serious business of establishing a new, agile and dynamic subsea integrity business began.
I was born a Piscean, which may help explain why I took to commercial diving and have been involved in underwater welding and engineering from the earliest stages of my working life. I always had a predisposition and passion for subsea activity, which I could fully indulge when I arrived in Aberdeen in 1991. I worked with a company pioneering and managing the use of underwater ultrasonics to collect high quality data used in assessing the fitness-for-purpose condition of subsea pipelines and structures.
As the years passed ROVs increasingly replaced divers so in 2007 I invented the first ROV deployable, high resolution ultrasonic scanner, imaginatively titled 'Neptune'. There are still a number of these tools in deep water service globally and in 2015 one was used to collect images from flexible risers at a world first water depth of 1800m in the Gulf of Mexico.
Being a veteran of the subsea integrity industry, I have been fortunate to have participated in the assessment of a wide range of underwater assets from risers, rigid and flexible, through manifolds, concrete coated pipelines, platform structures to offshore wave turbine structures and wind turbine monopiles. This varied portfolio has meant keeping abreast of existing and exciting new developments in subsea inspection technologies and utilising them to provide the safest, most cost-effective inspection solutions to underpin the respective owner/operators HSE fitness for service assessments.
The simple reason for our new business is based directly on the 'Golden Circle's' WHW value proposition. In this case the W, or 'why'- is for us to support, time-stretched subsea asset operators, working with limited resources and their respective integrity cycles. 'How' we achieve this is through in-house know-how, together with collaboration and alliances with existing and emerging technology providers as well as SMEs looking to re-engage with the new industry regimes. 'What' we provide, in the first instance, is impartial solution advice on specific integrity issues and challenges and, if called for, follow up with a seamless, single point of contact integrity delivery.
Both in preparation of our launch, and thereafter, we have received unprecedented encouragement and support from a broad range of industry bodies, including OGTC, SPE, OGIC, Subsea UK and the Institute of Directors. It demonstrates the level of backing available, and seeking it is something we would encourage new starts to pursue.
While aligning with the low oil price remains the key challenge for oil producers and the supply chain alike, we are already seeing clear evidence that there is interest in and room to challenge the status quo with fresh ideas and approaches to maintaining the integrity of subsea assets.
Matthew Kennedy is the CEO and co-founder of 1CSI Ltd, a newly established Aberdeen-based subsea integrity consultancy.
Recommended for you

Decommissioning oil and gas 'megastructures' set to clash with offshore wind