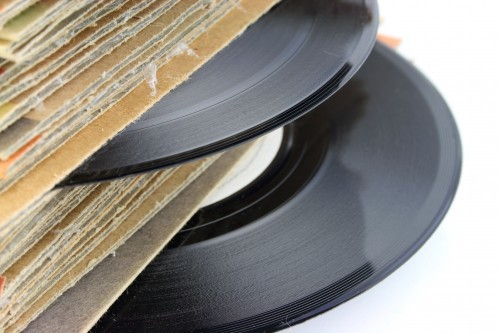 I recall in my youth accumulating thousands of vinyl records.
The addition of a wife and family meant space became a premium. Eventually, I "bowed to pressure" and got rid of the bulk of my collection.
Thankfully though, I can now access my entire collection digitally through cloud streaming sites like Napster or Spotify.
Over the years as an accountant, I have seen some bookkeepers who view their accounting records like I used to view vinyl, looking at rows of filing cabinets containing files of invoices, bank statements and reports with nostalgia – a life's work.
Lack of space forced me to get rid of 
my vinyl collection but other pressures 
will soon force businesses to go 
digital.
HM Revenue and Customs' Making Tax Digital for Business (MTDfB) programme, although recently delayed for some firms, will eventually force businesses to implement digital record-keeping and online quarterly reporting.
VAT registered businesses with turnover exceeding the VAT threshold – currently £85,000 – will be obliged to maintain digital records and provide quarterly updates to HMRC from April 2019, with the smallest businesses being able to choose when to move onto a digital system.
Those resistant to change might see the delay in introducing MTDfB for some businesses as a good thing but shouldn't we all be thinking about the benefits of digitising our businesses anyway?
Like Napster or Spotify, the benefits of digitising your book-keeping via cloud based software, for example, are enormous.
They include having access to paperless information in real time from anywhere, allowing better decision-making and collaboration with your business advisors, and automated processing of bank transactions and invoices – freeing up many hours a week.
The easier invoicing allows you to get paid quicker and sleep better at night knowing your financial data is always secure and backed up automatically.
Maintenance free upgrades and zero capital outlay for software are among the other potential advantages.
Not only will a cloud based bookkeeping system provide all these benefits but it will also allow you to meet your MTDfB obligations to HMRC when they eventually fall due.
We've already seen how payroll data reporting has gone digital with Payroll RTI (real time information) reporting but what about digitising your timesheet and expenses data.
Digitising sales through electronic point-of-sale systems will not only capture sales but also automatically update your bookkeeping software and send automated receipts to customers.
What else could you be digitising in your business? Digital is the future. As a one-time vinyl junkie, I never thought I'd hear myself say that.
Recommended for you

Significant contract for innovative corrosion software specialist