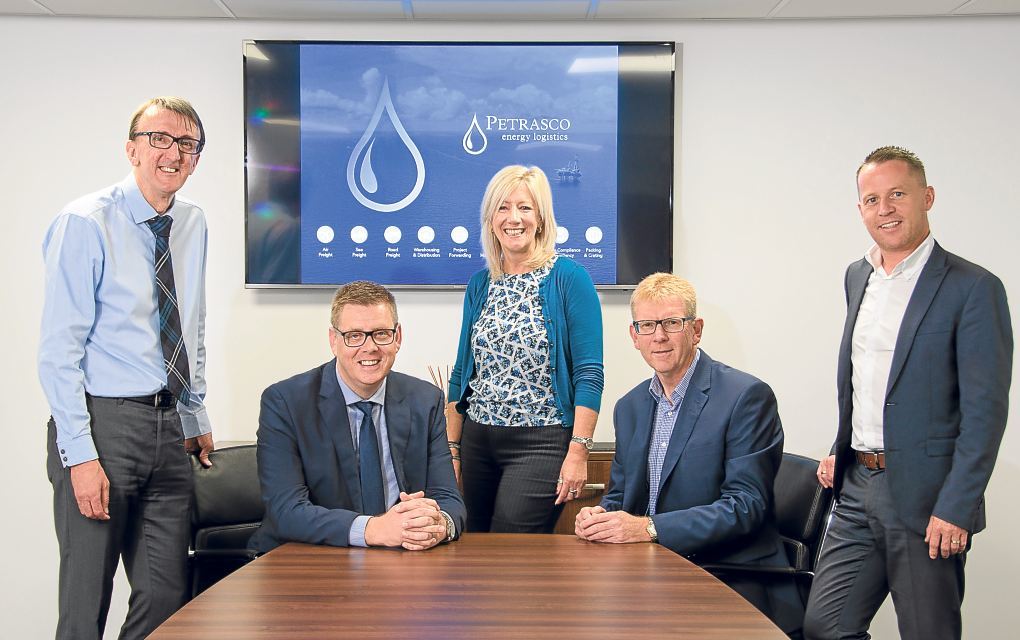 The North Sea is often viewed as  the benchmark for global standards, especially in terms of quality  and health and safety.
When working with our overseas partners, we expect these same exacting standards to be followed as a minimum requirement.
Throughout our company's long history, this approach has proven to be a competitive advantage for Petrasco.
Nowhere is this more apt than in the relationships we have formed with trusted partners and suppliers around the world.
In the current climate, there has been greater focus on businesses coming together to find new ways of working that ultimately allow them to share costs and mitigate risks.
The nature of our business has always required us to reach out to and actively engage with local experts – particularly when entering new markets for the first time.
From Brazil to Norway and West Africa, we work closely with established partners to build relationships in countries and regions where we have large volumes of business.
Not only does this enable us to gain exposure and establish a presence within important new markets – each of which poses its own unique challenges, such as licensing rules and customs regulations – but it gives peace of mind by avoiding risk and set-up costs.
We consider ourselves fortunate to have worked with several partners for 10 or even 20 years that all share the same values as Petrasco.
The company is strongly committed to upholding ethical standards in all our affairs and promotes compliance with the various regional and international anti-corruption laws where we conduct business, as evidenced by our membership of global anti-bribery organisation, Trace International.
Therefore, we are extremely careful when selecting our overseas partners in terms of verification and vetting to ensure they meet our stringent compliance checks.
The additional support offered to us by these right-fit partner organisations is invaluable in providing expert local knowledge and guidance of areas beyond our main operations.
Equally, this works in reverse. Petrasco currently acts as the overseas partner for more than 10 companies that don't have a dedicated Aberdeen presence. Where required, experienced Petrasco staff work from partners' offices to provide in-country reconnaissance and intelligence reporting.
Through this extensive network, Petrasco possesses global reach – but we take great pride in still being a niche business for oil and gas customers.
Simply because a large multi-national firm operates out of these specific countries doesn't necessarily mean they are the best one to meet your demands.
It is therefore a definite advantage if potential partner organisations are already active in the oil and gas industry and have a track-record in meeting similar demands to those of our own clients.
Throughout the industry downturn, we have looked at ways to strengthen our existing relationships to ensure clients do not suffer any drop-off in quality of service.
We are a member of the X2 Network which allows us to compete on a level playing field with these multi-nationals and gives us greater credibility as a trusted partner on the international stage.
Because of the significant time differences involved in working across multiple global locations, technology is playing an increasingly vital role in providing full visibility of operations, wherever you are in the world.
One recent example has seen Petrasco provide access to our online portal to allow key partners share real-time data covering key milestones, including pick-up and delivery, in the shipping cycles as well as access to all relevant documentation.
Stuart Webster is regional manager of Petrasco Energy Logistics, a leading provider of international logistics solutions which specialises in serving the global energy industry with hubs in Aberdeen, Dubai and Houston.