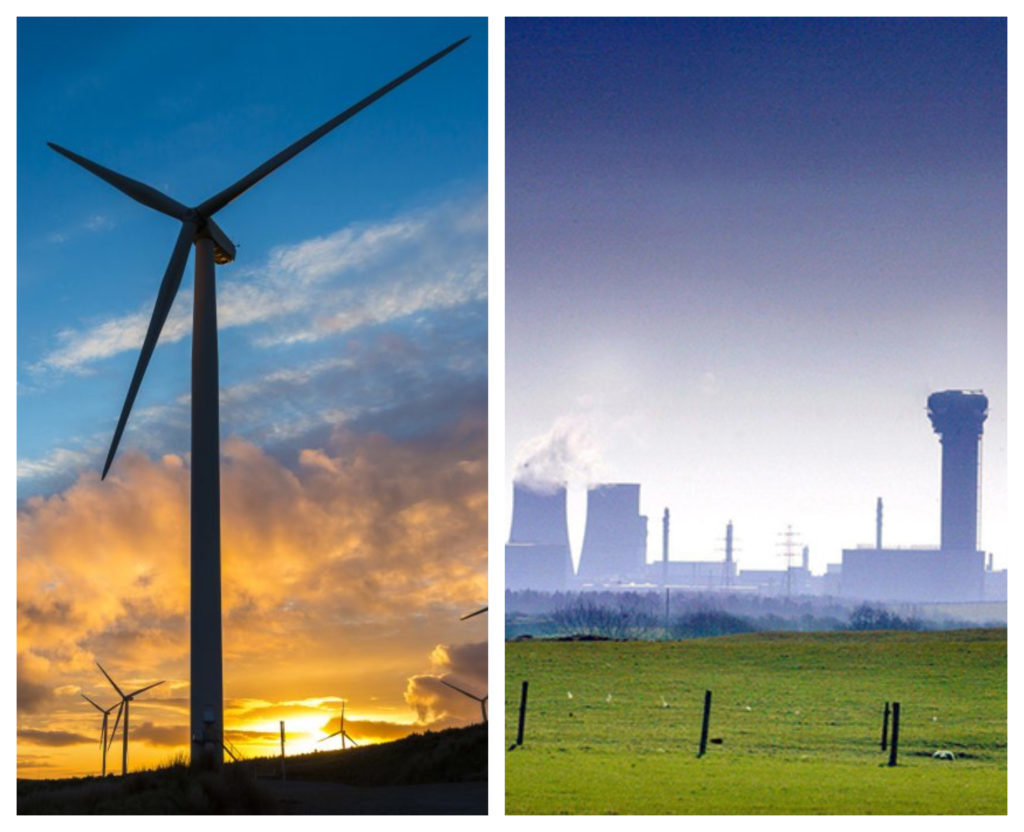 According to a recent report by Imperial College London, Britain's windfarms provided more electricity than its nuclear power stations in the first quarter of 2018. This was reported in the news as the first time wind had overtaken nuclear over a three month period.
At the recent All Energy conference in Glasgow we heard presentations along similar lines from the renewable energy lobby organisation.  Yet these kind of comparisons, which pitch wind generation against nuclear, are unhelpful and falsely suggest this is a zero-sum competition between two entirely different sectors.
In short, we need a balanced energy mix of zero-low carbon generation which satisfies UK demand in a secure and affordable manner.
Cost is certainly an important issue and one common assertion is that nuclear energy is more expensive than offshore wind. Yet, until last year, the support price for offshore wind has historically been far higher than the proposed nuclear strike price, and we are yet to see associated infrastructure costs properly added to the equation.
Onshore wind and perhaps solar is acknowledged to be the cheapest low carbon power, but Governments across the UK seem to have accepted limitations in terms of capacity and public support.
Last year, the Energy Minister Richard Harrington confirmed that renewable energy businesses' combined turnover was £43bn, a figure we all support through our energy bills.  To use more crude sums, that's a sum to produce just 30% of UK demand compared to 20% nuclear generation which has seen no new build investment for over 30 years.
If the wind is blowing, then yes, let's fill our boots with zero carbon power, however we must also recognise that nuclear is providing 50% more baseload and continuous power than our offshore wind farms with no additionally significant investment in the fleet other than ongoing maintenance.
Both nuclear and wind energy have important roles to play in the provision of UK energy and it is important we focus on providing energy supplies that satisfy the highest possible technical, environmental and ethical compliance standards.
Wind and nuclear are low carbon allies, not foes.  Together they provide the answer to the UK Energy Trilemma.
Craig Hatch, Managing Director, Surveying & Asset Management at WYG and Simon Sjenitzer, Director – Asset & Project Management at WYG
Recommended for you

DNV report shows energy executives expect escalation in cyber-attacks